Home and Commercial Cleaning Services in Washington DC & Montgomery County
The Deluxe Clean is our deep house cleaning service
Your first cleaning is a top-to-bottom purification process that prepares your home for weekly ,bi-weekly, or monthly professional cleaning services or to help you maintain your house yourself. Because our first visit is intensive, the initial appointment will take approximately twice the time of follow up services. Your heart will be warmed and your mind will be soothed when you are presented with a sparkling clean interior space. Breathe in the lingering aroma deeply as you tour your freshly cleaned home, admiring the shining surfaces and perfectly presented rooms reminiscent of a five-star spa or hotel. Only it's your very own personal space to enjoy.
The Classic Clean is our signature house cleaning service
The Classic Clean is offered on a Weekly, Bi-weekly, or Monthly basis.
Fresh Home Cleaning's signature service is a cleaning treatment for your home set up on a recurring basis.
Our uniquely powerful therapeutic treatment begins with a detoxifying dusting, followed by an aromatic scrub of the kitchen and bathrooms, with a sanitizing washing of all hard floors and a meticulous vacuuming of rugs and carpets. The active ingredients combined with our deeply cleansing efforts work to energize and stimulate your active surroundings (kitchen, bathroom) while calming your relaxation areas (bedrooms, living room).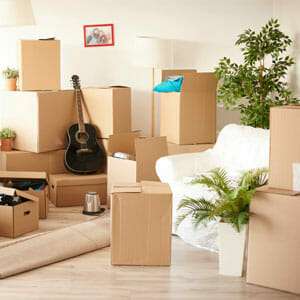 Moving into a home or moving out of a home?
We are there with you! The overwhelming stress that comes with moving, we totally get it.
If you are putting your home up for sale, we will make sure we clean out your home and leave it in the best possible conditions. Sometimes, it is better to just deep clean some areas of the home instead of having to replace some things!
Now, if you are moving into a home , we highly recommend a deep move-in clean! You want to make sure that every area of the home hasn't been just cleaned, but sanitized.
Whatever your situation is, Fresh Home Cleaning is on your side.
Our post Construction Cleaning premium packet is specifically for anyone who has made any changes to their home and therefore has some extra dust hanging around the house.
After a construction job, or painting job it is essential to wipe the house down instead of just dusting it. A dusting job will only be a surface clean, and therefore it is not getting rid of the dust at all!
The teams at Fresh Home Cleaning are trained to do more than just a regular residential cleaning job, you will be surprised how thorough we are at post-construction cleans.
We also provide commercial cleaning service
Trust us to ensure that your office building is always a clean, healthy and safe environment.
Our culture is to help our customers obtain and maintain a personal space that sets them up for success, as Oprah Winfrey states, "your home should rise up to meet you."
Join us as we are in the pursuit of a healthier, and more intentional life!
Our main goal is to tailor our services to your needs