Commercial Cleaning Service in Maryland
Keeping the spaces that we regularly inhabit clean and tidy is essential to maintain a peaceful, healthy, and calm mind. Even more so when those spaces are for work. Unfortunately, with all the imponderables that interrupt our work lives daily, it's hard to find the time to get it right.
Are you a Maryland business owner looking to spruce up your office but are unsure of how? Tired of the same old janitorial service with lackluster results and an ever-growing list of items they won't clean? Look no further! Fresh Home Cleaning offers a premium commercial cleaning service in Maryland that goes far beyond wiping down desks and taking out the trash, so your place of business will always look its best.
We provide expert cleaning and disinfection for your facility
Our experienced staff is dedicated to providing top-notch service and brightening up your spaces with that new-clean feeling every time. Trust Fresh Home Cleaning to ensure that your office building is always a clean, healthy, and safe environment. We provide commercial cleaning services of the highest standards.
What are commercial cleaning services?
Commercial cleaning is a type of cleaning service specialized in businesses such as hotels, schools, shops, and offices, among many others. The specialists in this ensure that these workspaces, where there are usually many people, are perfectly clean and disinfected for daily use. Also, unlike regular household cleaning, a commercial cleaning service in Maryland like Fresh Home Cleaning will have special cleaning tools and products for this. We do not use any common vacuum cleaners or floor cleaners.
Why is commercial cleaning important
In addition to improving the appearance of the business to make a good impression on customers, a good cleaning service will make it clean, sanitized, and healthy for visitors and the people who work there.
What types of facilities and business does this cleaning include?
What is included in commercial cleaning?
Logically, what our commercial cleaning service in Maryland includes will depend on the budget and the needs of each particular case. In general, our cleaning includes:
At Fresh Home Cleaning we offer a specialized service for each client, adapting to their particular needs and requirements, focusing on customized cleaning for every business. Our focus of attention is not only on leaving the spaces beautiful but also on performing a deep and disinfectant cleaning that ensures the health and safety of all the occupants of the facility. That's what sets us apart from other cleaning services.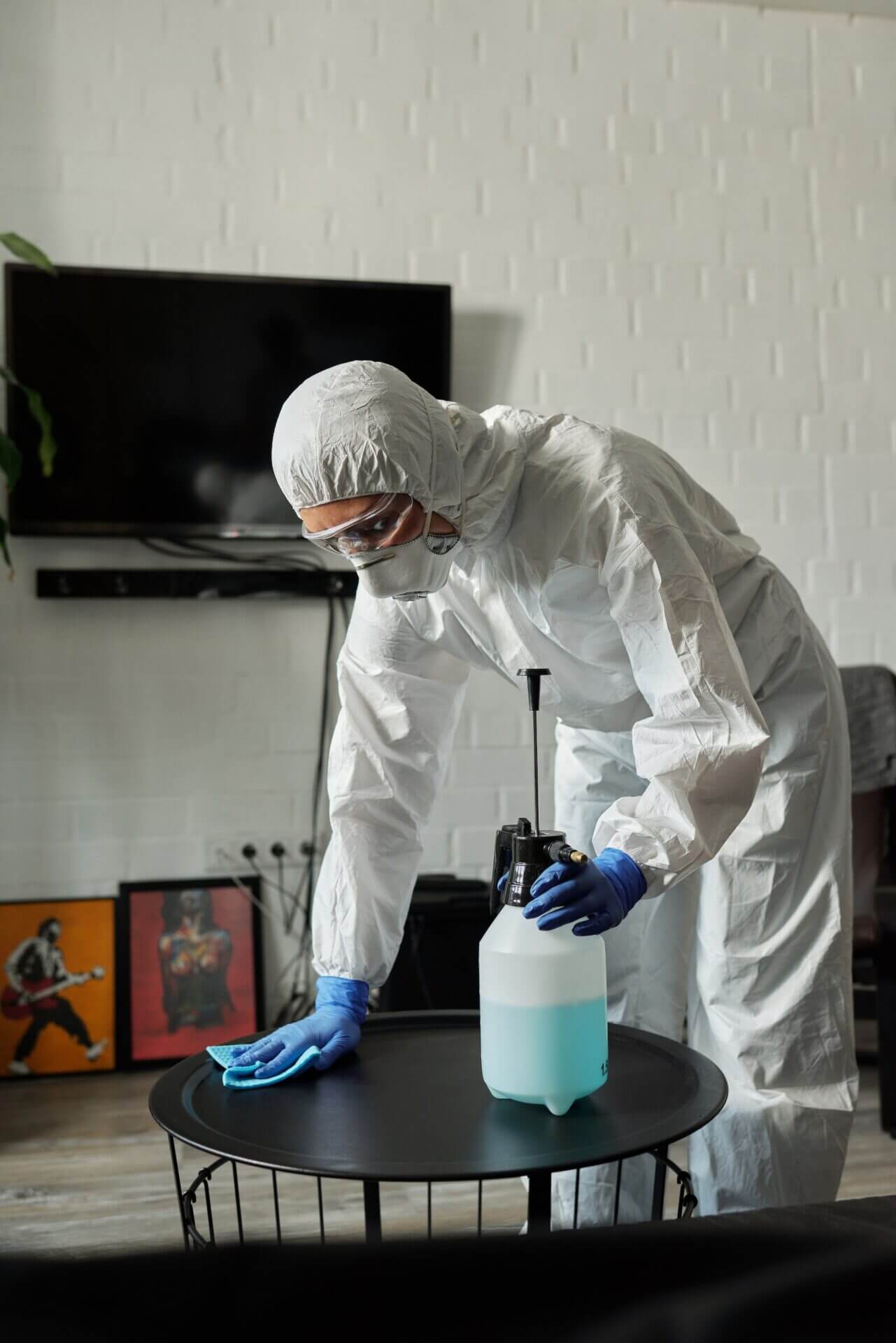 How much time should pass between cleaning and cleaning?
Like everything in cleaning services, the regularity with which the spaces will be cleaned will depend on how and for what they are used, and the number of people who use them, among other important factors such as the number of workers and the size of the property. Generally, a twice-weekly service is usually chosen, especially in cold seasons when flu cases increase.
Why hire a commercial cleaning service?
Hiring a cleaning service is always the best option. With so many chores and errands for employees and property managers, cleanliness will never be the number one priority, and paying attention to it is critical. 
That's why Fresh Home Cleaning can ease the burden on the building and do commercial cleaning in Maryland for you. We are dedicated and more than qualified to disinfect each area and leave the facility safe, clean, and beautiful to receive customers and employees. Our staff takes care of each business in a particular way, always working according to the needs of each client and each specific property. 
Let our cleaning service make all the difference in your workplace and impress both employees and clients alike! Our personalized attention will give every environment an uplifting, fresh scent that's thoroughly disinfected. So you can feel confident that everyone enjoys a tidy & inviting atmosphere throughout their day-to-day business.
See what our happy clients are saying
Cindy Han
I needed Fresh Home Cleaning to help me with a one-time deep cleaning of my parents' house before I moved into it, so I was out-of-state in dealing with them for the plans. I really appreciated how thorough Alejandra was in planning out every aspect that needed to be cleaned, and how quickly and cheerfully she responded to my requests. She also was specific with the arrival and departure time, and who would be doing the cleaning. They did a super job on a large house--clean and fresh for when I arrived!

Lisette Alvarez
Fresh Home Cleaning has given our family peace of mind when we had moved into our new home this past year. They did such a graceful job even in the middle of a pandemic. Alejandra and her team made sure all the rooms were left up to the highest standards; they don't cut corners. They were efficient and thorough. I would recommend Fresh Home Cleaning to anyone that appreciates cleanliness and a fresh smelling home.

Jennifer King
awesome in every way! helped get rid of my son's allergies by removing all the dirt for our spring cleaning. will re-hire! would recommend!

Emily Clowser
Blanca and her team are amazing! They have been cleaning my house since I had back surgery five years ago and they have been so wonderful. They communicate very well if the schedule changes and they are always willing to work with me if I need to change in the schedule for any reason. They also always show my dogs lots of love If they are home when they clean the house.

Eileen Shamsudeen
Highly recommend! We've been Fresh Home Cleaning customer for more than 2 years and use their services monthly. Alejandra is very professional and responsive! The cleaning crew is also professional and provide outstanding service.

Denis Dunathan
Alejandra is a great communicator and all the people at Fresh Home Cleaning are very professional. I always feel comfortable when they clean my home. The finished product always exceeds expectation!
Our main goal is to tailor our services to your needs