Carpet cleaning services in Maryland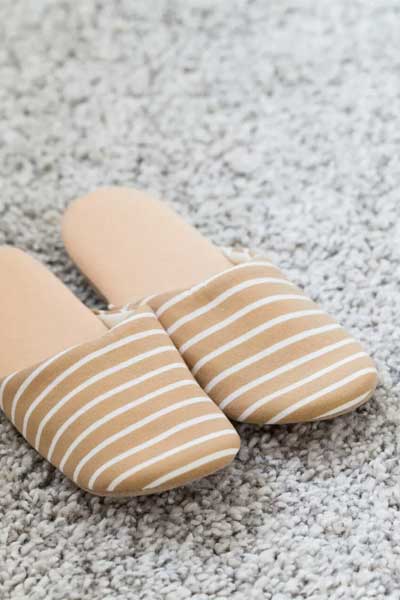 If you're like most people, your carpet sees a lot of action. Between pets, kids, and all the activities that come with them, it's bound to get dirty pretty quickly. That's why it's important to have good carpet cleaning services in Maryland to rely on.
Best Maryland cleaners reveal their carpet cleaning secrets...
Have you ever seen a team of experts clean a carpet? It's amazing what they can do with a brush and some shampoo. You're probably wondering how they get the dirt out of the carpet without leaving any residue behind.
Well, learning how to clean your carpet by yourself is no easy task. And of course, hiring carpet cleaning services in Maryland is the most comfortable way to end with the arduous load. Anyways, you should first check out your options. See whether you prefer learning how to clean your carpet by yourself or just hiring someone to do it for you.
At Fresh Home Cleaning we're pros when it comes to carpet cleaning. You can contact our team and save yourself some precious time. Let's get started!
Get in touch with us by dialing our number 301-979-7554 or just contact us vía web.
How often should I clean my carpets?
A nice and cleaned carpet can completely change your house's feng shui. Besides, maintaining them vacuumed and stain free will prevent all kinds of odors and bacteria in your home. So you may be wondering… "how often should I clean my carpets?"
Well, obviously it will depend on how dirty it tends to be. When it comes to vacuuming it, if you have children or pets, you should probably do it every 2 or 3 days. If not, once a week is the ideal time. But if you're interested in when its the best time to do a really thorough cleaning, you can do it every few months.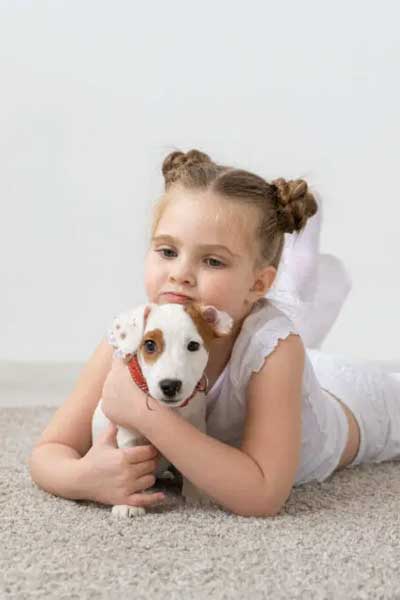 To accomplish a perfectly deep cleaned carpet, you will need:
Now you know when and which elements will be useful to clean your carpet, make sure you follow these steps and you will have a flawless carpet in your home.
This is where the magic of baking soda comes in. You can use it to remove odors and bacteria from your carpet by spreading it all over the surface first. Then, let it sit for about 15 minutes, and then continue with the rest of your cleanse. Baking soda not only removes unwanted smells, but it also helps to remove grease, bacteria, and small stains.
Second, you must remove any particles of dirt and debris with the vacuum cleaner. It's a quick pass to sweep away any more superficial dirt. Do it a few times throughout the surface so that you'll loosen up some more deep dirt. If you have a wall to wall carpet, you may want to remove any piece of furniture from the scenario. This way the cleaning will be much more efficient.
Step 3: It is cleaning solution time
Yes, you can go to your neighborhood store and buy the first product you find on the shelves. But you can also use something homemade, ecological and organic: a mixture between vinegar and warm water. It is just as efficient as any cleaning solution and will not harm your carpet in any way.
Mix equal parts of vinegar and water in a spray bottle, and spread it all over your carpet. You´ll see that just a small amount of mixture will be enough to have perfect results.
A LITTLE TIP: Before applying any cleaning solution, test it in a small sector of your carpet so you'll make sure it won't damage it.
Step 4: Scrub every little stain
Using a soft sponge, find those pesky stains on your carpet and scrub them away. You can add a little shampoo to the sponge and gently rub in the direction of the fibers.This should be enough, but if the stain won't go away, add some cleaning product, vinegar or baking soda and let it rest for about 10 minutes.
Then, with a clean towel blot out the stain. But beware! Don't do it with too much pressure because it can make the stain worse or damage your carpet.
It is essential that you let everything you have done up to there dry in due time. Open a window, turn on the fan, and wait. Moisture can be extremely harmful, causing odors, mold, and ruining the entire cleaning process you just finished.
Read our article on How To Get Rid Of Mold!
Once everything is clean and perfectly dry, you can add one last vacuum to your rug. This way, you ensure that any remaining residue is finally removed, and may also finish drying the surface a bit.
Call 301-979-7554 and hire the best cleaning service for the task. Save yourself some time and stress!
How to prevent carpet stains and smells
Carpet stains and smells are the sworn enemies of housekeepers everywhere. Fortunately, there are a few simple precautions you can take in consideration that can help you prevent them from happening in the first place.
How to hire our carpet cleaning services in Maryland?
A clean and organized space is proven to help bring clarity, deter stress and overall improve the quality of our lives. And that's what we do at Fresh Home Cleaning. We take care of keeping your space clean so that you'll have a healthier and fresher life at home.
Book an appointment now by dialing 301-979-7554 and have us  right at your doorstep to deliver you the best carpet cleaning services in Maryland. Or you may want to request an estimate or ask our staff some more questions about our services. Either way you can enter our FAQ page or personally contact us.
What can Fresh Home Cleaning do for me?
Your home or business in the state of Maryland is not only your investment, but also your environment. Keeping it in perfect condition will improve your quality of life, especially when it comes to carpets.
Our team of experts will not only do a deep, thorough cleaning, taking care of all the details, but will also inspect the environment and make sure it is ideal for you and your family. Ours is one of the best carpet cleaning services in Maryland, we take care of beauty and also disinfection and elimination of bacteria.
We strongly recommend that you hire a professional cleaning service at least twice a year, just to make sure you're living in a clean environment. Clean equals healthy, and that should be your main priority for your home. You can call us 301-979-7554 or contact us through our website.
Our main goal is to tailor our services to your needs