At Fresh Home Cleaning, we are committed to providing top-notch professional commercial cleaning services that not only meet but exceed your expectations. Our comprehensive range of services is designed to enhance the cleanliness and hygiene of your commercial space, creating a healthier and more productive environment for your employees and clients.
In this article, we will explore the numerous benefits commercial cleaning services can bring to your business.
What does a commercial cleaning service do?
A commercial cleaning service specializes in maintaining the cleanliness and hygiene of various business premises, such as offices, retail spaces, healthcare facilities, and more. These services offer a wide range of cleaning solutions designed to meet the specific needs of different industries and businesses. Here's an overview of what a commercial cleaning service typically does:
General Cleaning: Commercial cleaning services perform routine cleaning tasks such as dusting, sweeping, mopping, and vacuuming to keep the entire workspace clean and organized.
Surface Sanitization: They disinfect and sanitize surfaces to eliminate germs, bacteria, and viruses, especially in high-touch areas like doorknobs, light switches, and shared equipment.
Restroom Cleaning: Cleaning professionals ensure that restrooms are thoroughly cleaned and sanitized, including toilets, sinks, mirrors, and floors. Regular maintenance helps maintain a hygienic environment for employees and visitors.
Floor Care: Different types of flooring require specific cleaning methods. Commercial cleaners are equipped to handle various flooring materials, from carpets and hardwood to vinyl and tile, using appropriate techniques and cleaning products.
Window Cleaning: Cleaning windows in commercial spaces can be challenging due to their size and height. Professional cleaners have the tools and expertise to clean windows safely and effectively, enhancing natural light and visibility.
Carpet Cleaning: Commercial cleaning services offer deep carpet cleaning to remove dirt, stains, and odors. This extends the life of carpets and contributes to a healthier indoor environment.
Specialized Cleaning: Depending on the industry, specialized cleaning may be required. For example, healthcare facilities need medical-grade cleaning to maintain strict hygiene standards, while manufacturing facilities may need cleaning services that comply with industrial regulations.
Waste Disposal: Proper waste disposal is crucial for maintaining a clean and safe environment. Commercial cleaners manage waste collection, separation, and disposal according to local regulations.
Event and Post-Construction Cleaning: After events or construction projects, commercial cleaning services can perform thorough cleaning to restore the space to its original condition.
Customized Cleaning Plans: Every business is unique, so commercial cleaning services tailor their offerings to the specific needs and preferences of each client. This may involve creating a customized cleaning schedule and plan.
Green Cleaning: Many commercial cleaning services prioritize environmentally friendly practices by using eco-friendly cleaning products and sustainable methods. This appeals to businesses with a focus on sustainability.
Emergency Cleanup: In case of accidents, spills, or unexpected messes, commercial cleaners are equipped to respond quickly and efficiently to minimize disruptions.
In essence, a commercial cleaning service like Fresh Home Cleaning plays a vital role in maintaining a clean, healthy, and professional environment for businesses. By outsourcing cleaning tasks to experts, businesses can ensure that their premises are well-maintained, safe, and conducive to productivity.
1. Enhanced Workplace Health and Safety
Maintaining a clean and sanitary workplace is crucial for the health and safety of your employees and clients. Our team of experienced cleaning professionals utilizes industry-leading techniques and eco-friendly cleaning products to ensure that your workspace is free from germs, allergens, and harmful bacteria. A clean environment reduces the risk of illnesses spreading among employees, leading to fewer sick days and increased overall productivity.
2. First Impressions Matter
The cleanliness of your business premises plays a significant role in shaping the first impression of your clients and visitors. A well-maintained and clean workspace reflects professionalism and attention to detail. Our commercial cleaning services ensure that every nook and corner of your establishment is spotless, creating a welcoming atmosphere that leaves a positive and lasting impact on anyone who walks through your doors.
3. Increased Employee Productivity
A clutter-free and clean workspace can have a remarkable impact on employee morale and productivity. When employees are working in a clean and organized environment, they are more likely to stay focused and motivated. Our cleaning services not only remove physical clutter but also contribute to a mental clarity that allows your team to work efficiently and achieve their best results.
4. Prolonged Longevity of Assets
Investing in high-quality office equipment and furnishings is a significant expense for any business. Regular cleaning and maintenance can significantly extend the lifespan of these assets. Our team is well-versed in the proper cleaning techniques for different materials, ensuring that your furniture, carpets, and fixtures remain in pristine condition for years to come.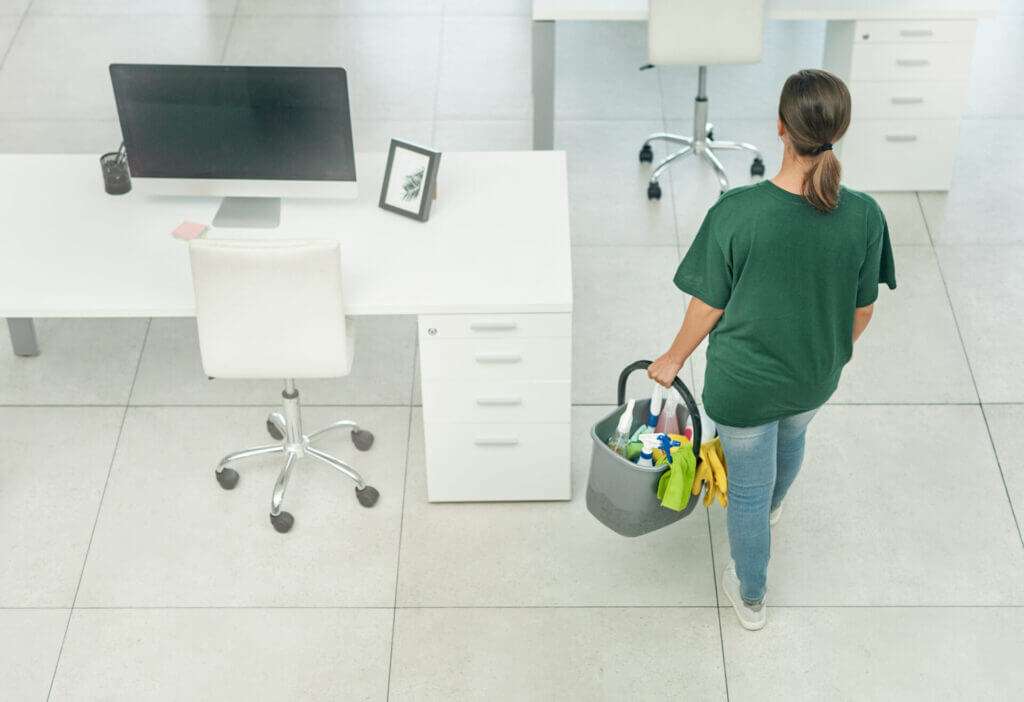 5. Time and Cost Savings
Outsourcing your commercial cleaning needs to professionals can result in significant time and cost savings. Our experienced team is equipped with the right tools and knowledge to efficiently clean and maintain your workspace, allowing your employees to focus on their core responsibilities. Additionally, outsourcing eliminates the need for investing in cleaning equipment and training.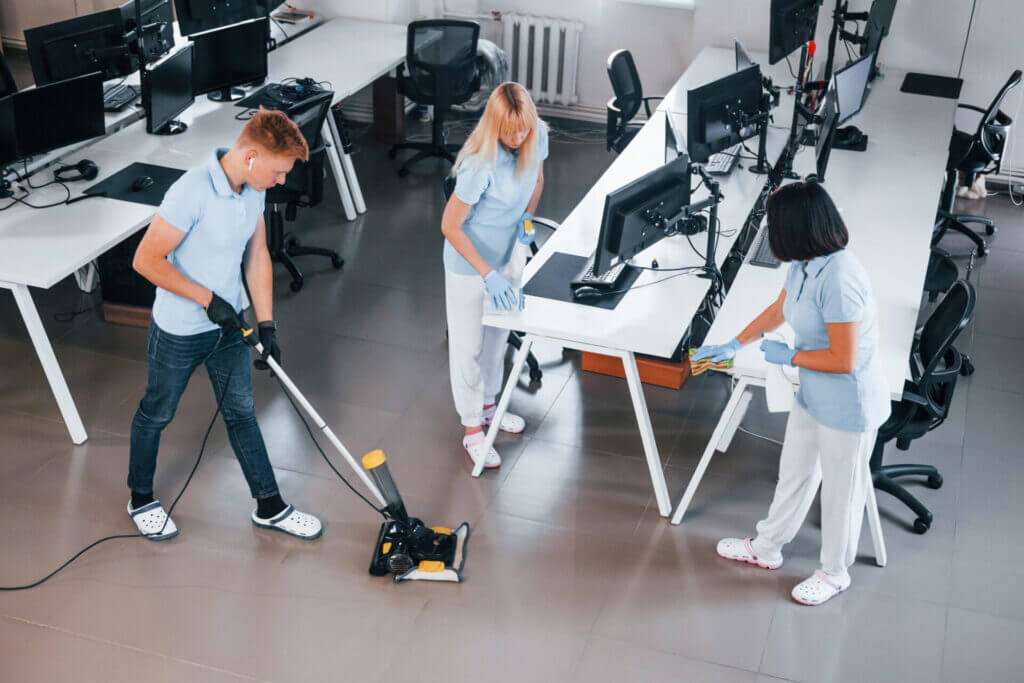 Final Words
In conclusion, the benefits of commercial cleaning services extend far beyond a spotless appearance. At Fresh Home Cleaning, we are dedicated to transforming your workspace into a clean, healthy, and welcoming environment that promotes productivity and professionalism.
With our customized solutions, environmentally responsible practices, and commitment to excellence, we are confident that our commercial cleaning services will not only meet but exceed your expectations.
Resources