Are you ready to bid farewell to your current home and embark on a new chapter in your life? Moving can be both exciting and overwhelming, but one thing you definitely don't want to overlook is the move out cleaning process. Cleaning your old place thoroughly before leaving is not only a courteous gesture towards the new occupants but also crucial for getting your security deposit back.
At Fresh Home Cleaning, we understand the importance of a clean and tidy move, which is why we have put together a comprehensive move out cleaning checklist to help you knock out every item and leave you stress-free.
The Importance of a Comprehensive Moving Cleaning Checklist
When it comes to moving out, a comprehensive cleaning checklist is essential for several reasons. First and foremost, it ensures that you leave your home in the best possible condition for the next occupants. This can be especially important if you're a renter, as it increases the chances of getting your security deposit back. Additionally, a thorough cleaning can help you spot any maintenance issues that may need attention before handing over the keys.
A moving out cleaning checklist also helps you stay organized, keeping track of all the tasks that need to be completed before your move. It ensures that you don't forget any essential cleaning tasks in the midst of the chaos that often comes with moving. By following a checklist, you can work through each task systematically, making the process more efficient and less overwhelming.
Fresh Home Cleaning's Move Out Cleaning Checklist:
As a housekeeper who's moving out, you know that leaving the place in pristine condition is crucial. But where do you even begin? That's where our ultimate moving cleaning checklist comes to the rescue! Designed specifically for housekeepers like you who are transitioning to a new home, this checklist will ensure that every nook and cranny is thoroughly cleaned before you bid farewell to your old abode.
1. Taking Inventory: Assessing Your Cleaning Needs
Before diving into your moving cleaning, it's important to take inventory and assess your cleaning needs. This step will help you create a plan of action and ensure that no spot is overlooked. Start by walking through each room and making note of any areas that require special attention, such as stubborn stains or deep cleaning tasks. By understanding the scope of the cleaning required, you can allocate your time and resources effectively.
Once you have taken inventory, create a checklist of the specific cleaning tasks for each room. This will help you stay organized and track your progress as you work through your cleaning checklist. Be sure to prioritize tasks based on their importance and the time you have available. By following this step, you can approach your moving cleaning with a clear plan and tackle each task efficiently.
2. Gather Your Supplies
Before embarking on your move-out cleaning journey, make sure you have all the necessary supplies at your disposal. This includes:
Cleaning solutions for various surfaces (glass, wood, countertops, etc.)
Microfiber cloths and paper towels
Broom, mop, vacuum cleaner, and dusters
Trash bags and recycling bins
Gloves and masks for protection
3. Tackle Each Room
The Living Room
Start with the heart of your home – the living room. Follow these steps to ensure a thorough clean:
Dusting: Begin by dusting all surfaces, including shelves, entertainment centers, and light fixtures.
Furniture: Wipe down furniture with appropriate cleaners, paying attention to upholstery stains.
Flooring: Vacuum the carpet or clean hardwood floors, ensuring no dirt or debris remains.
Windows: Clean windows and mirrors using streak-free glass cleaner.
The Kitchen
Moving on to the kitchen, where cleanliness is essential:
Appliances: Clean the oven, stovetop, refrigerator, and microwave both inside and out.
Countertops: Disinfect and wipe down countertops, backsplash, and sink area.
Cabinets: Clean cabinet interiors and exteriors, addressing any spills or stains.
Floor: Sweep and mop the kitchen floor, eliminating any lingering crumbs.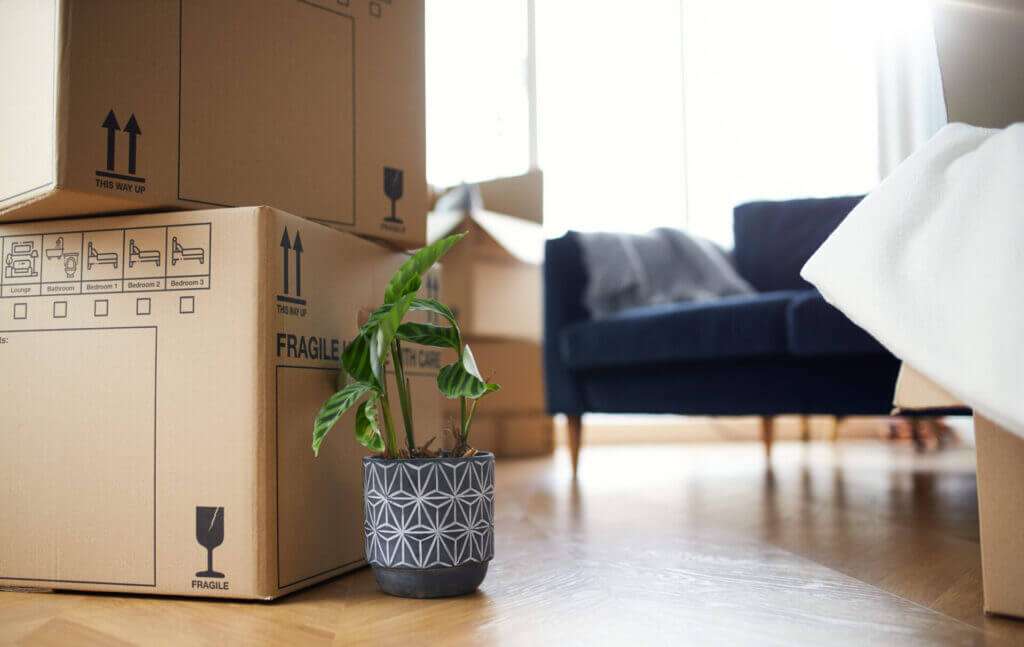 The Bedrooms
Bedrooms deserve meticulous cleaning for a fresh start:
Dusting: Dust all surfaces, including furniture, shelves, and decorations.
Beddings: Launder bed linens, curtains, and pillowcases.
Closets: Organize and wipe down closet interiors, removing any unwanted items.
The Bathrooms
Bathrooms demand thorough sanitization:
Toilet and Sink: Clean and disinfect the toilet, sink, and vanity.
Shower and Tub: Scrub tiles, grout, and glass doors, preventing soap scum buildup.
Mirrors: Wipe mirrors clean for a spotless finish.
Floor: Sweep and mop the bathroom floor, paying attention to corners.
4. Don't Forget the Extras
Walls and Baseboards: Inspect walls for scuffs or marks and clean accordingly. Wipe down baseboards to remove dust and dirt.
Light Fixtures and Ceiling Fans: Dust and clean light fixtures and ceiling fans, ensuring they sparkle when the lights are on.
Vents and Filters: Check and replace air vents and filters if needed, promoting clean and fresh air circulation.
5. Outdoor Spaces
If you have a patio, balcony, or outdoor area, give it a quick sweep and clean to leave it presentable for the next occupants.
6. Final Touches
Inspection: Thoroughly inspect each room to make sure no spot has been missed. Take note of any areas that might need additional attention.
Dispose of Waste: Properly dispose of all trash and unwanted items, leaving the space completely empty.
Final Words
In conclusion, a meticulous move-out cleaning process ensures that you leave your old space in impeccable condition. By following our comprehensive checklist, you'll be well-prepared to tackle each area and achieve a truly clean transition. Moving can be stressful, but a clean slate makes a significant difference. Good luck with your move, and may your new journey start with a pristine environment!
This comprehensive move-out cleaning checklist, along with our expert guidance, ensures that you'll be well-equipped to leave your previous space spotless and ready for new beginnings. For more cleaning tips and tricks, visit Fresh Home Cleaning.
Contact us today to schedule your move-out cleaning service and make your move stress-free and refreshing!
FAQs:
Why is a moving cleaning checklist important?
A moving cleaning checklist ensures you don't overlook any cleaning tasks and helps you leave your old home spotless before moving out.
How do I create a move out cleaning checklist?
To create a move out cleaning checklist, start by going room by room and listing all the cleaning tasks you need to complete before moving out.
What are some essential steps in a moving cleaning checklist?
Some essential steps in a moving cleaning checklist include dusting, vacuuming, mopping floors, cleaning windows, and sanitizing kitchen and bathroom surfaces.
What are some time-saving hacks for cleaning before moving?
Some time-saving hacks for cleaning before moving include delegating tasks, using multipurpose cleaning products, and decluttering before starting the cleaning process.
Why should I invest in a move out cleaning services?
Investing in a move out cleaning services ensures that you don't overlook any cleaning tasks, helps you stay organized, and ensures you leave your old home in a clean and presentable condition in no time.