We'll walk you through everything you need to do a spring cleaning
The days are getting longer, the weather is (finally) getting warmer, and you can feel the itch to declutter and deep clean your home. Spring cleaning is a great way to refresh your space and get rid of any wintertime blues. But where do you start?
This comprehensive guide will walk you through everything you need to know to make your spring cleaning session a success. From tips on what products to use, to tricks on how to deep clean specific areas of your home – we've got you covered. So roll up your sleeves and let's get started!
Schedule an appointment for your spring clean up
Deciding when and how to start your spring cleaning is the first thing to do. Take into consideration how much time you want to spend on it and which parts of your house you want to finish first. At Fresh Home Cleaning, we strongly recommend you to do only a couple of rooms per day because it can be tiring and time-consuming.
Organize EVERYTHING
To avoid losing your nerves while cleaning your entire house it's important to set a starting point for your spring clean-up. Room by room you should start doing a clutter sweep and putting into practice some Marie Kondo's techniques on everything you own! Decide which items you want to keep, which ones you want to recycle, and which you should throw away.
Our group of cleaning experts at Fresh Home Cleaning assures you that the most fundamental part of the complete guide to spring cleaning is going room by room from top to bottom. Don't leave anything for later so that you don't need to reclean!
All about the kitchen
If there's a part of your house that's been asking for deep cleaning is your kitchen. Our recommendation is to start emptying all your cupboards and drawers and then wipe them with an appropriate cleaning solution. Make sure that there aren't any leaks so you can have a nicely disinfected kitchen.
Then, clean your oven and all your racks by using a wet rag and baking soda mixed with warm water. With this solution, you will remove any grease and dirt stains from your kitchen once you let it rest for just a few minutes. Afterwards, wipe the solution down with a microfiber cloth and voilá!
Another important step in this complete guide to spring cleaning is to throw away every expired food from your fridge and empty your shelves to make sure there's no spoiled food on them.
Take care of your bathroom
First things first: remove and wash your towels, rugs, and shower curtain. To complete the cleaning routine you must go through every cabinet, every shelf, and surface, spraying and wiping it all.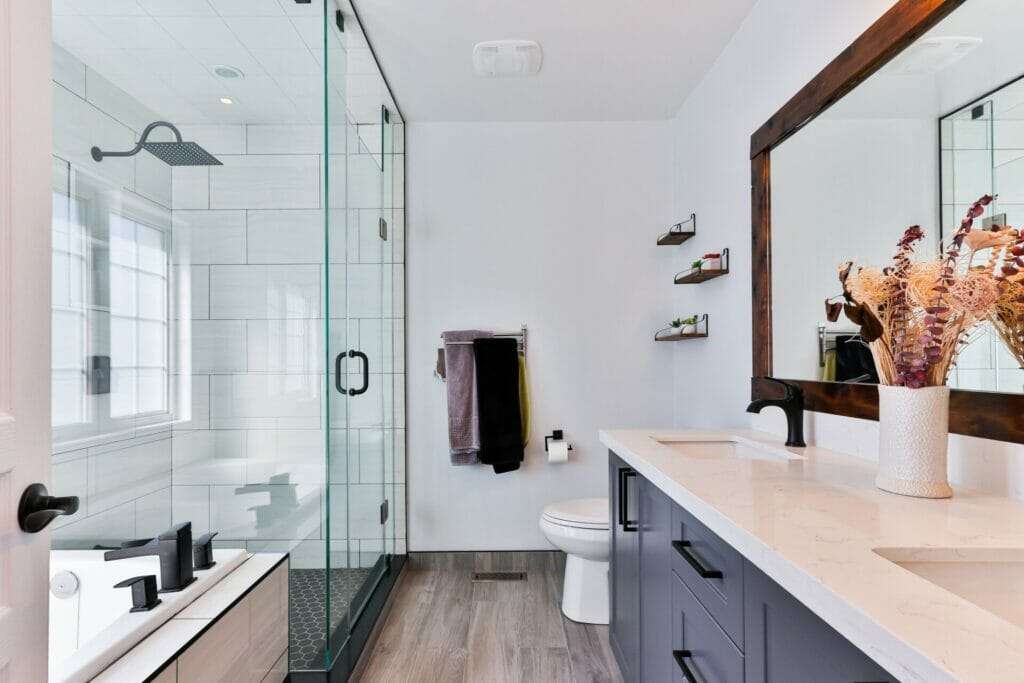 Wash your bathroom's tub, sink, windows, mirrors, and walls! It's highly recommended to use vinegar and baking soda to clean every unwanted stain. Just do the mixture and let it rest for five minutes, after that, you're free to wipe it down and finish your spring clean-up.
Springtime is the perfect time to give your home a good deep clean. Why not hire a professional cleaning service to do it for you? Fresh Home Cleaning has been providing quality cleaning services to homeowners in the area for years, and we're sure we can help you get your home spick and span in no time.
See more seasonal cleaning tips!
Valentine's day Cleaning Specials: give the gift of house cleaning
Earth Week 2023: Cleaning Challenges
Easter Cleaning: All you need to know before getting started
Clean Sweep: Successful Spring Cleaning Tips!
Winter Cleaning: 5 ideas to clean your home and be ready for the cold
Have you done your holiday carpet cleaning yet?