We've all heard the saying, "Walking on air," but when it comes to high-traffic carpet areas, it often feels like we're trudging through a battlefield. Your carpets, those silent witnesses to life's hustle and bustle, are the unsung heroes of your home. However, they bear the brunt of it all, from muddy footprints to accidental spills.
So, if you are wondering how to keep carpet clean in high traffic areas in the face of daily turmoil, then you are in the right place. In this Fresh-Home Cleaning guide, we'll explore the best strategies for maintaining your high-traffic carpet areas, ensuring they remain a source of comfort and beauty in your home.
The Best Way to Clean High-traffic Carpet Areas
In the quest to maintain the pristine beauty of high-traffic carpets, a few strategic steps can make all the difference. So, we have curated a set of recommendations that are both practical and effective. Let's dive in: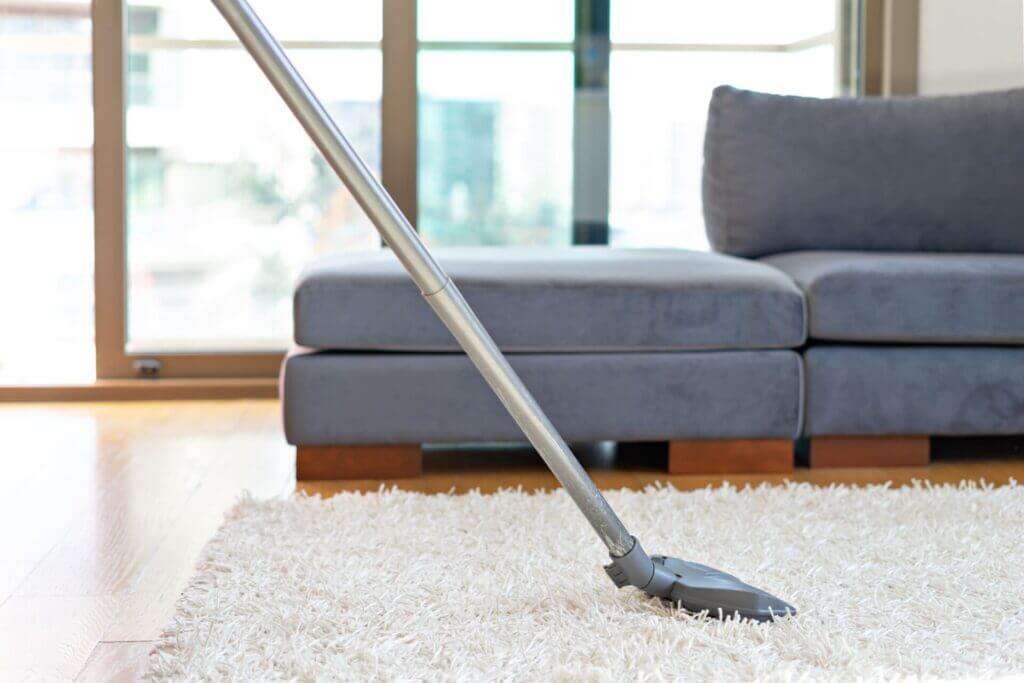 1. Vacuum with Precision
The first line of defense against carpet wear and tear is proper vacuuming. Regular vacuuming is crucial, but it's equally vital to do it the right way. Start by adjusting your vacuum cleaner to the correct height for your carpet pile.
Vacuum slowly and methodically to pick up as much dirt and debris as possible. Empty the dustbin or replace the vacuum bag regularly to maintain suction power. Remember, thorough vacuuming is the first step in preserving your carpet's lifespan and appearance.
2. Tidy Up Your Outdoor Entryway
One effective way to keep high-traffic carpet areas clean is to tackle the problem at its source. Outdoor spaces often harbor dirt and debris that eventually find their way indoors.
By sweeping or using a leaf blower to clear these areas regularly, you can significantly reduce the amount of dirt brought into your home. This is a proactive measure that minimizes the mess and keeps your carpets looking fresh for longer.
3. Enforce a "Shoes Off" Rule
There's an old saying that goes, "If the shoe fits, wear it," but when it comes to maintaining clean carpets, the best thing that you can do is not to wear shoes indoors at all. Implementing a "no shoes" policy in your home can make a world of difference.
Encourage family and guests to leave their shoes at the door or provide a designated area for them. Not only will this help keep your carpets cleaner, but this is also a simple yet effective way to create a more hygienic living environment.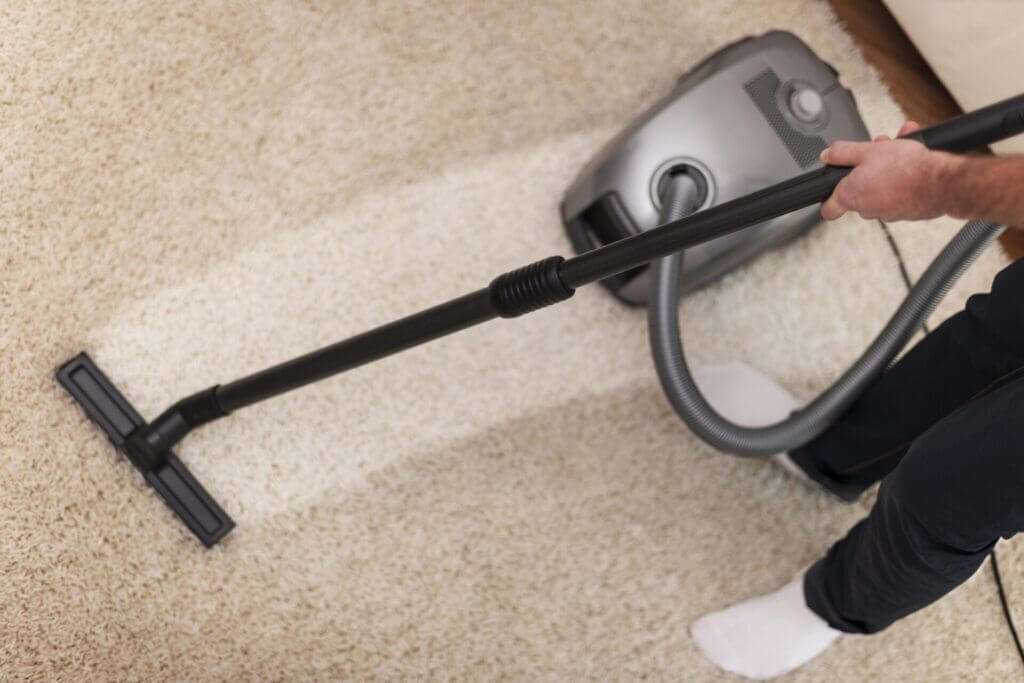 4. Rearrange Your Furniture Layout
Moving furniture around is not just about interior design; it is also about carpet preservation. Over time, heavy furniture can leave permanent indentations on your carpets. To prevent this, consider rearranging your furniture periodically.
If you're not keen on moving heavy pieces, you can also use furniture coasters or pads designed to distribute weight more evenly. This simple step can extend the life of your carpet and maintain its pristine look.
5. Enhance Protection with Area Rugs
Area rugs are your carpet's best friend. Placing them strategically in high-traffic areas adds an extra layer of protection. Not only do area rugs catch dirt and spills, but they can also be easily cleaned or replaced if necessary. Choose rugs that complement your decor and provide a stylish shield for your carpets.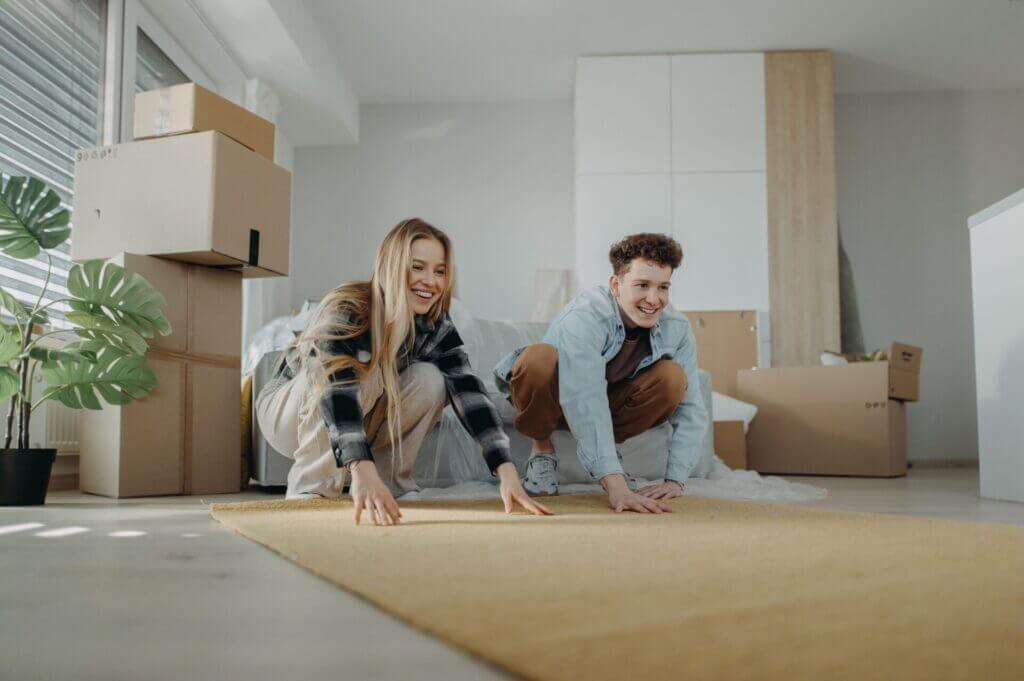 6. Opt for Professional Floor Cleaning
When it comes to keeping high-traffic carpet areas clean, sometimes you need to call in the professionals. Fresh-Home Cleaning offers expert carpet cleaning services that can revitalize your carpets.
Our trained technicians use state-of-the-art equipment and eco-friendly solutions to deep clean your carpets, removing embedded dirt and stains. Plus, regular professional cleaning not only extends the life of your carpet but also ensures a healthier indoor environment.
7. Complementary Information
For a more comprehensive understanding of carpet cleaning techniques and tips, be sure to explore our article, From Dust to Glory: Mastering the Art of Cleaning Persian Rugs, by Fresh-Home Cleaning.
While it focuses on Persian rugs, many of the principles discussed are applicable to high-traffic carpet areas as well. Discover the secrets to keeping your carpets looking immaculate day in and day out.
Additionally, you can also read our article on Mastering the Art of Cleaning Carpet on Stairs. With special tips for those difficult corners of our home.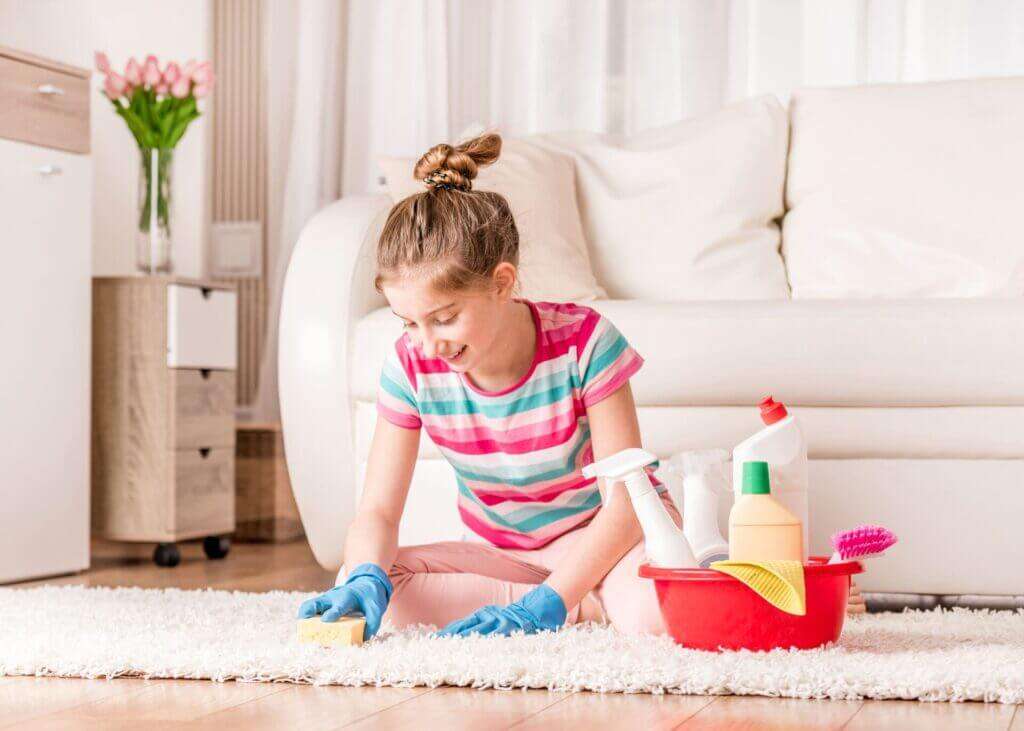 In a Nutshell
Maintaining the beauty and longevity of your high-traffic carpets may seem like a daunting task, but with the right strategies, it becomes a manageable mission. From diligent vacuuming and outdoor area maintenance to implementing a "no shoes" policy and utilizing area rugs, these steps can work wonders in preserving your carpets.
And when it's time for a thorough, deep clean, don't hesitate to reach out to Fresh-Home Cleaning for professional carpet cleaning services. We're committed to ensuring your carpets not only withstand the test of time but also remain a source of pride and comfort in your home.
FAQs
Q1: How often should I vacuum high-traffic carpet areas?
Vacuuming frequency depends on the level of foot traffic your carpet experiences. In general, vacuum at least once a week in high-traffic areas, and consider more frequent vacuuming if needed.
Q2: Can I use any vacuum cleaner, or should I invest in a specific type for high-traffic areas?
While any vacuum cleaner can be used, it's advisable to choose one with strong suction and a brush roll designed for deep cleaning. These features are particularly effective in high-traffic areas.
Q3: Are there any DIY methods to remove stubborn stains from high-traffic carpets?
Yes, you can try using a mixture of mild detergent and water to blot and clean stains. However, for deep and persistent stains, it's best to consult professional carpet cleaning services.
Q4: How frequently should I have my high-traffic carpets professionally cleaned?
It's recommended to have your high-traffic carpets professionally cleaned every 12-18 months. However, the exact frequency may vary based on factors like family size and lifestyle.
See more Fresh Home Cleaning tips
10 ways to make your bathroom smell delicious all the time!
Ever wondered how you can make your own cleaning products?
Top 5 things you MUST clean daily to keep your house immaculate
Fresh Home Cleaning gives you 5 tips and tricks to clean your home
Vinegar And Mold: The Natural Solution for Cleaning Mold
Learn how to Remove Red Wine Stains from ANYTHING Like a Pro
5 Tips To Clean Your Toilet The Easy Way!
Clean your office like an expert with these tips and tricks
Common Cleaning Mistakes You Might Be Making (And How to Fix Them!)
Clean Carpets, Happy Home: How to Deep Clean your Carpets By Hand
From Dust to Glory: Mastering the Art of Cleaning Persian Rugs
Carpet Care 101: How Often to Shampoo Your Carpet
How often should I clean my carpets?
The Best Way To Deep Clean Floors