When it comes to deep cleaning floors, our experts know best.
Don't you hate it when your floor is so dirty you can't even tell what color it is supposed to be? And don't you hate it even more when you try to clean it and the dirt just seems to stick around no matter what you do? Well, worry no more!
Today at Fresh Home Cleaning we are going to teach you the best way to deep clean floors so that they are as good as new. Just follow our simple steps and in no time at all your floors will be sparkling clean!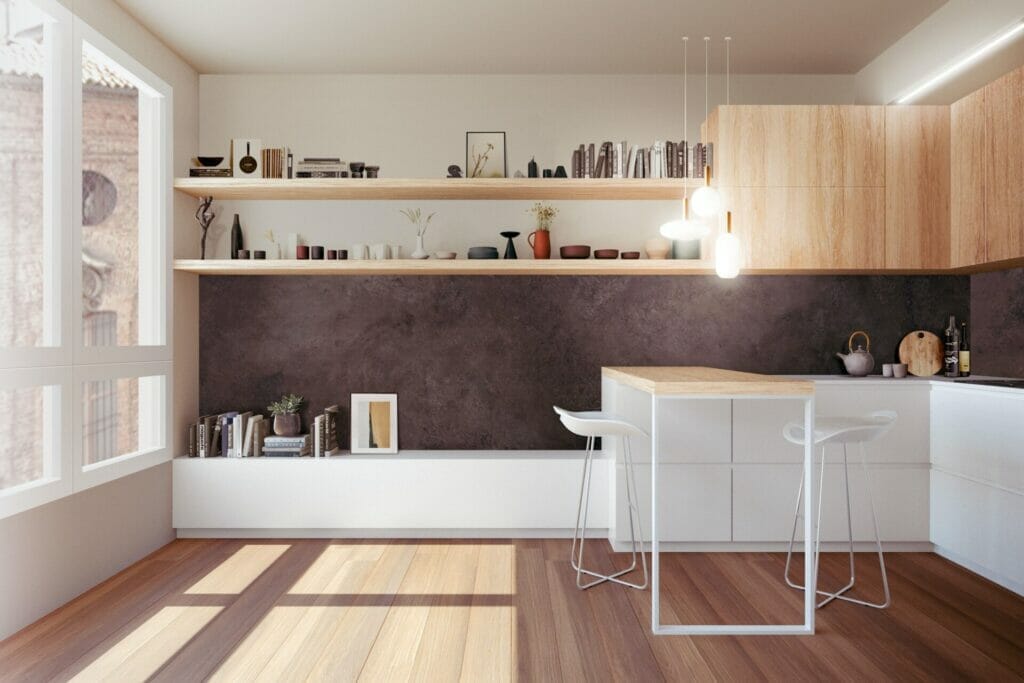 Move every obstacle
It never hurts to clarify the obvious: to clean your floor, the first thing you should do before starting is to move any object that could be annoying when cleaning. If you don't do this first of all, the rest of the process will be pointless. So don't forget about it!
Sweep deep
Now that you have moved all of those pesky items from your floor, it's time to sweep! Make sure you do this thoroughly, without leaving any dirt or dust on the surface or mopping later will be more difficult than it should be. Pay special attention to corners, nooks, and under your furniture so that you won't leave any speck of dust.
Start to mop!
Picking the right mop and detergent that suits your type of mop is one of the most difficult and scariest part of the process of learning the best way to deep clean floors. But don't panic! Fresh Home Cleaning will guide you through this path.
There's a wide variety of mops you can choose depending on your personal preferences and the way you want to clean your floor. You can pick either an old-school string mop, strip mop, sponge mop, or spray mop. It all depends on whether you have a ceramic, wooden, cement, or stone floor. So go on and choose your fighter!
Now you've chosen your mop, it's time to start with the task. Here are a few tips to do this correctly:
Try to avoid using highly concentrated detergent, it'll damage your floors.
Constantly soak and wring your mop, if you keep it wet it will not damage or scratch your floor.
Take this opportunity to pass the rag through all the difficult places. Once you decide to deep clean your floor, do it right so next time it will be less of a hassle.
We recommend that you do not use detergents whose labels say "mop and shine" because they can lead to a buildup that yellows over time.
If you're using a rag mop, mop in a figure-8 motion to use the design of your mop most effectively.
Take your time and stop for stubborn spots! Add some more cleaning product, and apply more pressure to eliminate it for good.
Final touch
After sweeping, vacuuming, and mopping it all, the (almost) last step of this guide on learning the best way to deep clean floors is to give a last review of everything. This is, give the entire thing a once over with clean and fresh warm water.
Once you finish with the mopping process, let it dry for a while, and voila! You are ready for the next step. To accelerate the drying you can open a window, or even turn on the fan if it's cold outside.
Put everything back in order
We know, we know, after all this the last thing you want to do is tidy up and clean everything you used. But it is a necessary evil. The idea of just putting the used mop back in the laundry room without cleaning it first might be tempting, but trust us, you'll regret it later. So make a last effort and take care of your loyal mop before saving it for the next time!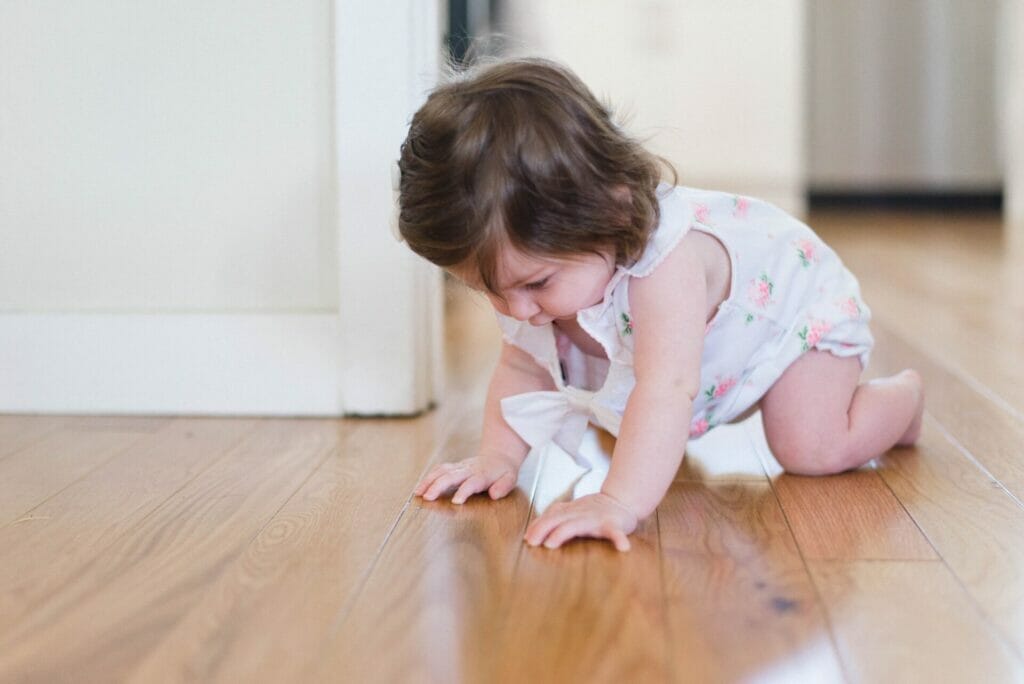 FAQs:
What is the best way to deep clean floors?
The best way to deep clean floors is to start with a thorough sweep or vacuuming to remove any loose dirt and debris. Then, use a microfiber mop and a cleaning solution that is appropriate for your flooring type to scrub the floors.
How often should I clean my floors?
The frequency of floor cleaning depends on the traffic your floors receive. For high-traffic areas, it is recommended to clean the floors weekly, while low-traffic areas can be cleaned less frequently.
How can I clean my floors properly?
To clean floors properly, it is important to use the right cleaning products for your flooring type and to avoid using too much water, which can cause damage. It is also essential to thoroughly sweep or vacuum the floors before cleaning and to rinse the floors after cleaning to remove any cleaning solution residue.
Can I clean my floors with vinegar?
Yes, vinegar is a natural cleaning solution that can be used to clean floors. It is best to dilute the vinegar with water and use it sparingly, as using too much vinegar can cause damage to some flooring types.
Should I hire a professional cleaning company to clean my floors?
Hiring a professional cleaning company can be a good option if you don't have the time or expertise to clean your floors properly. Professional cleaners have the knowledge and experience to use the right cleaning products and techniques for different flooring types and can provide a deeper clean than you might be able to achieve on your own.
So, if you want to make your floors look shiny and new again, or simply need a good deep cleaning, contact Fresh Home Cleaning. We'll take care of everything for you so that your home is clean and clutter-free in no time.
See more Fresh Home Cleaning tips
10 ways to make your bathroom smell delicious all the time!
Discover the Secrets to Keeping Clean Carpets in Busy Areas
Ever wondered how you can make your own cleaning products?
Top 5 things you MUST clean daily to keep your house immaculate
Fresh Home Cleaning gives you 5 tips and tricks to clean your home
Vinegar And Mold: The Natural Solution for Cleaning Mold
Learn how to Remove Red Wine Stains from ANYTHING Like a Pro
5 Tips To Clean Your Toilet The Easy Way!
Clean your office like an expert with these tips and tricks
Common Cleaning Mistakes You Might Be Making (And How to Fix Them!)
Clean Carpets, Happy Home: How to Deep Clean your Carpets By Hand
From Dust to Glory: Mastering the Art of Cleaning Persian Rugs
Carpet Care 101: How Often to Shampoo Your Carpet
How often should I clean my carpets?