Things in your house that you should clean every day.
Maintaining your house constantly clean and fresh can be a tedious task. Sometimes you don't even know where or when to start! When you own a house, either big or small, the amount of things to do to keep your house clean is dizzying!. Fresh Home Cleaning's team shares some tips to make your life a little easier!
Whether it's your laundry, your unwashed dishes, or even your dirty bathroom, there's always something to do. But wait! Before you panic, cleaning your house doesn't have to be an awful experience if you are well organized and have a clear goal in mind.
From Fresh Home Cleaning, we'll give you the top 5 things you MUST clean every day to keep your house clean and tidy without losing your mind..
First things first: HAND TOWELS
We often forget about hand towels when doing the house cleaning because they don't usually look dirty. But you shouldn't let them deceive you with their pure appearance! From the towels you keep in your kitchen to the ones hanging in the bathroom, they're all filled with all kinds of germs and bacteria.
Because of their heavy usage and the role they occupy in your day-to-day life, they get contaminated faster than you think and you must wash and change them every single day to keep your house spotless. Mainly when you have a large family!
DON'T FORGET YOUR KITCHEN COUNTERS!
Any item you put on your kitchen counters brings in grime from the streets. Your car keys, wallet, purse, and mail which go straight to your countertops make your house much more unclean. It's always important to maintain a healthy and clear space, but it's especially so in the kitchen!
This is exactly why you must include your kitchen counters in your top 5 things you must clean every day! Make sure you include wiping down and disinfecting all surfaces on your daily routine to keep your house clean.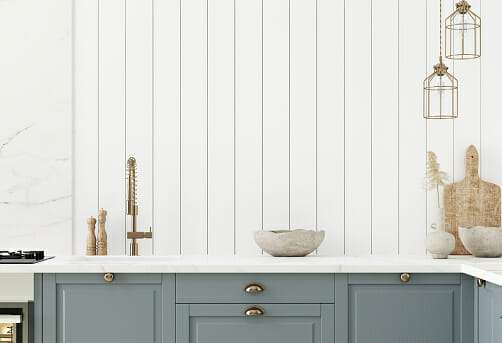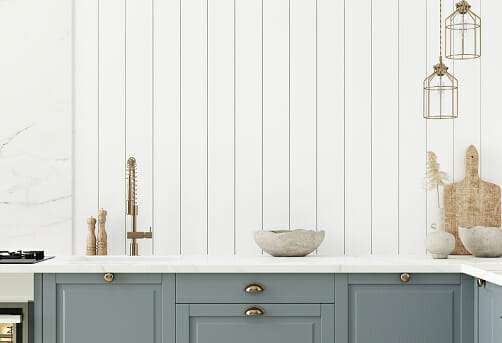 YOUR SHOWER WALLS!
Regular upkeep of the cleaning of your shower walls is key. You don't want to take an invigorating shower in an unhygienic environment, right? After every bath and shower, you must run a squeegee over the tile and dry the walls to avoid mildew stains.
Sinks, Sinks, Sinks!
Pay special attention to all the sinks that are a part of your house! If you think that because of all the detergent in your sink it should be the cleanest place on Earth, you'd be surprised! When you wash your hands or your dishes, you leave behind all kinds of microorganisms that need special cleaning products to disappear.
If cleaning your house is what you want, we beg you not to forget about washing your sinks. Fresh Home Cleaning recommends rubbing it with a sponge, then sanitizing it by plugging the drain, filling the basin with warm water, and stirring a tablespoon of bleach around. Let it rest for five to ten minutes and voila!
Say goodbye to your dirty dishes
Doing the washing up is likely to be your least favorite household chore and we don't blame you, it may be time consuming.,But just imagine how much worse it would be if you left the dishes stained with leftovers sitting there for more than a day. So let's get started early on!
Cleaning your house every single day is a big responsibility, but luckily you're not alone. Fresh Home Cleaning is here to give you a hand!.Our company will provide you with the best cleaning tips and cleaning services to make your life easier. Leave us a message and we will write back in no time!
See more Fresh Home Cleaning tips
10 ways to make your bathroom smell delicious all the time!
Discover the Secrets to Keeping Clean Carpets in Busy Areas
Ever wondered how you can make your own cleaning products?
Fresh Home Cleaning gives you 5 tips and tricks to clean your home
Vinegar And Mold: The Natural Solution for Cleaning Mold
Learn how to Remove Red Wine Stains from ANYTHING Like a Pro
5 Tips To Clean Your Toilet The Easy Way!
Clean your office like an expert with these tips and tricks
Common Cleaning Mistakes You Might Be Making (And How to Fix Them!)
Clean Carpets, Happy Home: How to Deep Clean your Carpets By Hand
From Dust to Glory: Mastering the Art of Cleaning Persian Rugs
Carpet Care 101: How Often to Shampoo Your Carpet
How often should I clean my carpets?
The Best Way To Deep Clean Floors