Spending hours trying to get the crayon marks off the walls?
If you have kids, then you know that keeping their room clean is a never-ending battle. But it's important to do it because a messy room can quickly become a cluttered and chaotic one. Depending on their age you may even get them involved in the cleaning process.
Are you constantly overwhelmed by the endless mess in your kids' room? Do you feel like it's impossible to get ahead of the cleaning chores? Well, don't worry, you're not alone! Here is a short guide on how to deep clean your kids room in just a few easy steps.
Goodbye, Monster In The Closet!
Fix that scary mess in your kid's closet! It's highly likely that your kid doesn't put back his or her clothes in the hangers after using them, so either there's a big pile of clothes sitting on the ground or inside their closet there's a fight of shirts and pants going on.
Firstly, you must select which garment needs to be washed. After separating those, put every piece of clothing that's out of place over your kid's bed and start matching them with a hanger. This isn't a difficult chore, so you may even ask your kids for help!
Is your kid still in diapers? Extra cleaning then!
Besides having to be extra organized so you have everything ready for emergencies, you must keep your baby's changing table and cover extra clean. You should constantly check and wipe it down with soap and water.
Keep a pack or two of wipes in your dresser to save time and clean surfaces. If there is one thing we've learned as a cleaning service, it's how quickly accidents can arise! Keep an empty laundry bin nearby so they don't get dirty from random things going on around (We're looking at YOU potty training).
Pick Up Their Toys!
Kids will always be kids, and their toys will always be in the way. In order to thoroughly clean your kids room, you must regularly pick up the toys that he or she has left on the floor.
Make a fun and creative game out of it by offering your kid different incentives for each type of toy. You can use baskets or bins to store big ones, and keep small toys in POP Containers so they're easy to open for little hands! Tag the outside with labels to know what's inside – this way you'll be able to watch their minds go at work as they try figuring things like "spaces" (space), "uppers"( upstairs), and more.
The best part about these organizational tools? You don't have to take up much floor space when storing them away after playtime ends.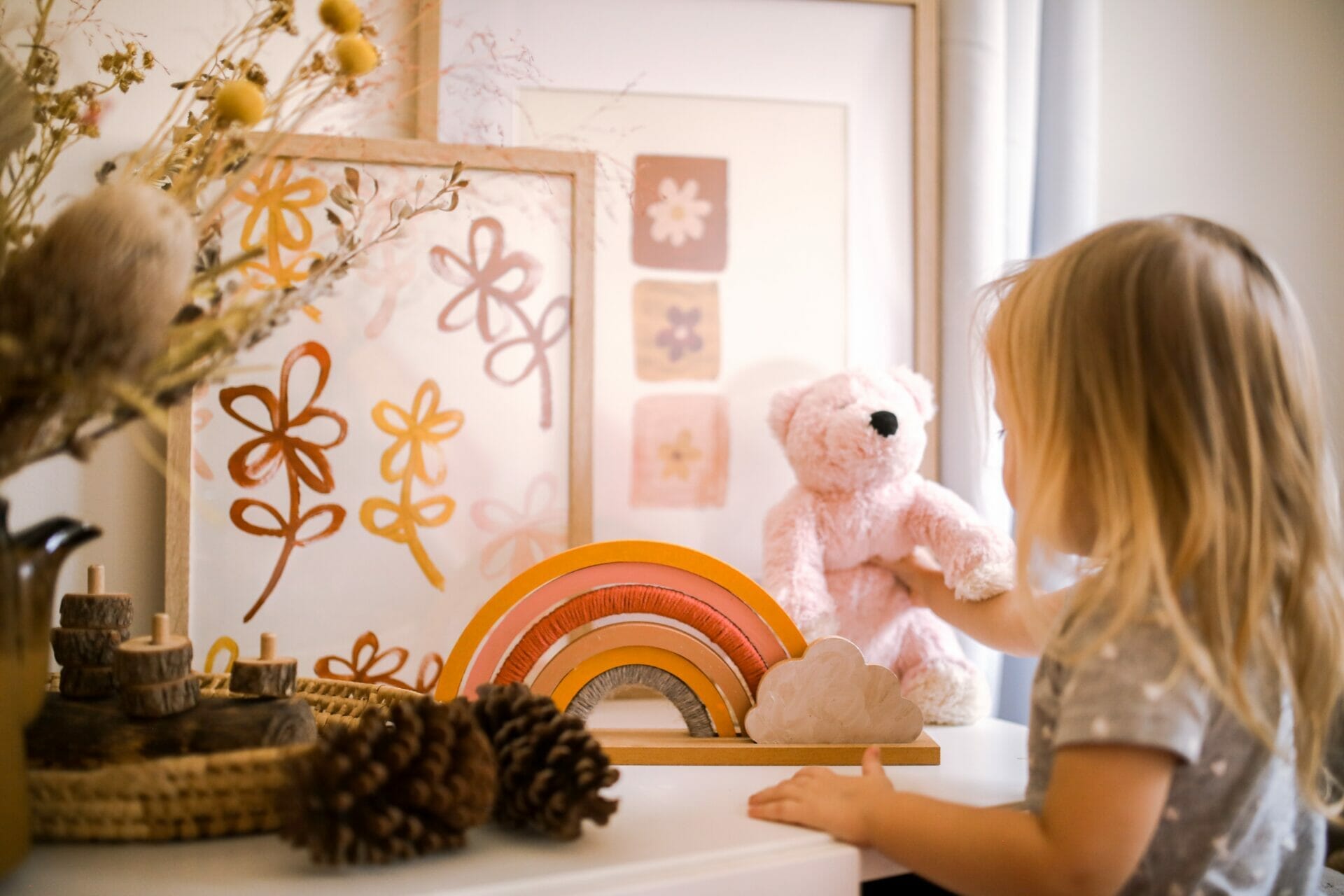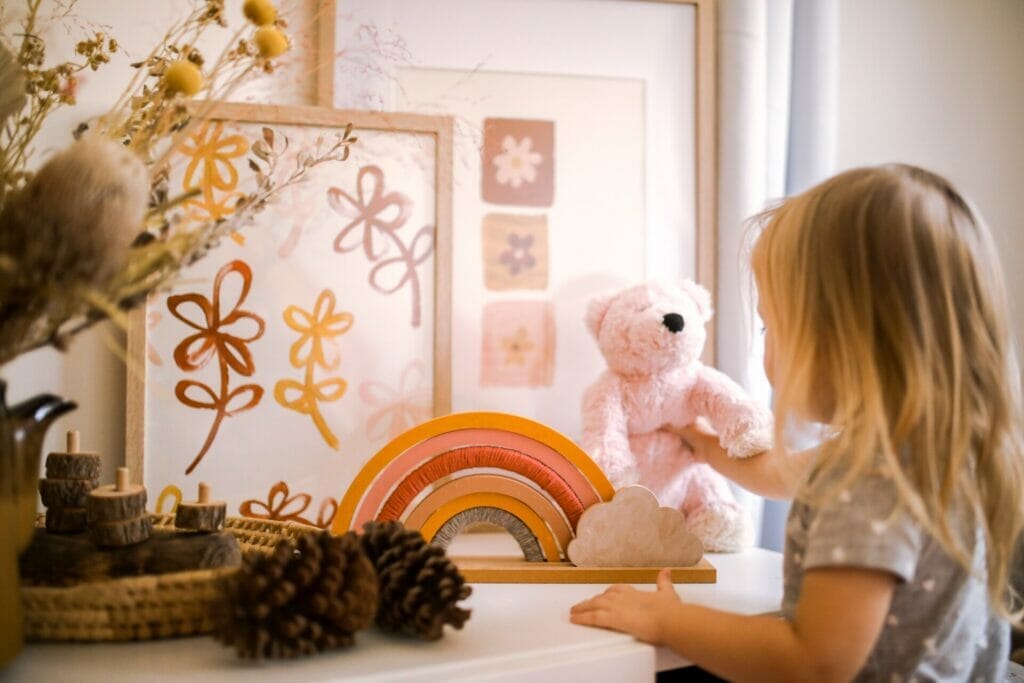 Final touch: Make The Bed!
As an essential step when cleaning your house, you must sweep, wipe and dust each sector of it. But this is especially important when you clean your kids room.
After you're done with this, it's a nice touch that the bed is put together. You may even try to teach your son or daughter to do it by themselves. It might be a good opportunity to bond with them!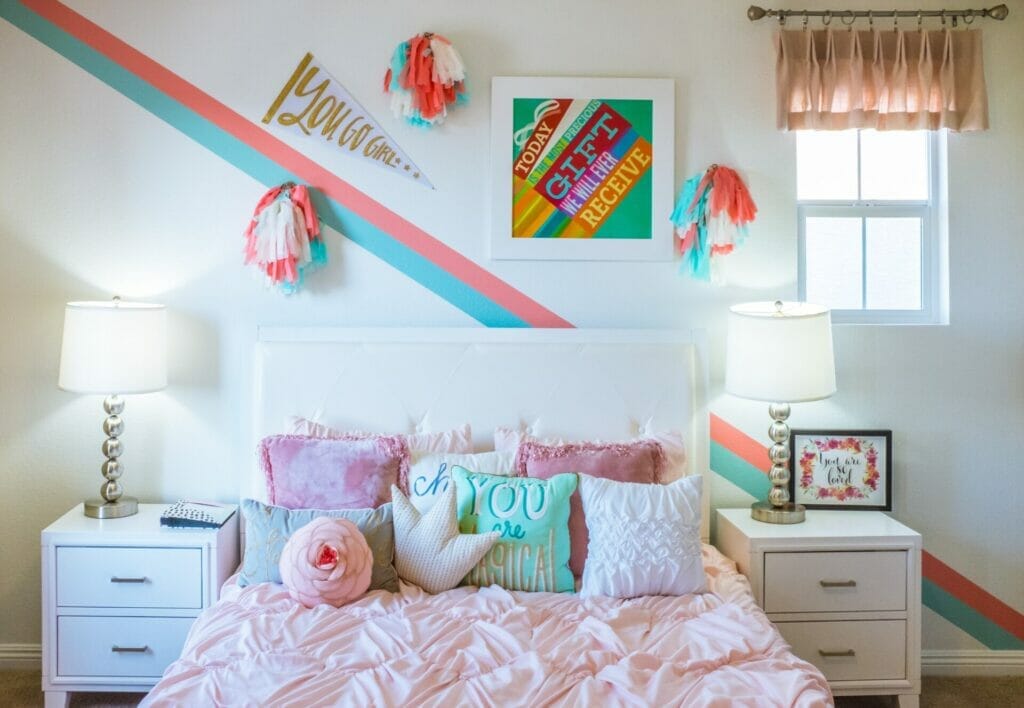 FAQs:
Why is it important to clean your kid's room regularly?
Cleaning your kid's room regularly is important for several reasons, including maintaining a healthy living environment, preventing the spread of germs, and reducing the risk of allergies and respiratory problems.
What are some tips for cleaning a kid's room?
Some tips for cleaning a kid's room include decluttering the space, creating designated storage areas for toys and clothes, regularly vacuuming and dusting, and involving your child in the cleaning process.
How often should you clean your kid's room?
The frequency of cleaning your kid's room depends on your child's age and habits. As a general rule, it's recommended to clean and tidy up your kid's room at least once a week.
How can a professional cleaning company help with cleaning your kid's room?
A professional cleaning company can help with cleaning your kid's room by providing deep and thorough cleaning, using eco-friendly and non-toxic cleaning solutions, and creating a customized cleaning plan that meets your specific needs.
What are some benefits of hiring a professional cleaning company to clean your kid's room?
Some benefits of hiring a professional cleaning company to clean your kid's room include saving time and energy, ensuring a hygienic and healthy living environment, and having a cleaner and more organized space for your child to play and grow.
If you want your house to be clean and your kids bedroom to look like a Pinterest board, then you need to hire Fresh Home Cleaning. We'll take care of everything for you so that your home is always looking its best.
See more cleaning guides
How to clean a mattress perfectly in 8 simple steps
World Book Day 2023: How to clean your home library
How To Clean Upholstered Dining Chairs: An Expert's Guide
How to clean stainless steel appliances like a professional
How to clean blinds and curtains: A Specialist's Guide
How to Clean Matte Painted Walls from Top to Bottom
How to Clean Prefinished Hardwood Floors: The Definitive Guide
How to clean quartzite countertops: a beginner's guide
How to clean your couch and make it look brand new!
How to Remove Grout for a Flawless Tile Refinishing Project
How to clean your walls the right way: Tips, Tricks, and Much More!
How to clean your desk and Maintain a Healthy Work Environment
How to clean fast and efficiently every part of your house
How to clean your windows? A Step By Step Guide!
How to clean your fridge in 43 easy steps
Mastering the Art of Cleaning Carpet on Stairs: A Step-by-Step Guide
How To Clean Kitchen Cabinets In Just A Few Steps
Learn how to get rid of mold in your house to keep it fresh and clean
Cleaning Electronics 101: Everything You Need to Know
Best clean bathroom ideas: How to clean the bathroom step by step!
DIY Carpet Restoration: How to Fix Matted Fibers Like a Pro