We all agree with this: quartzite countertops are beautiful and add elegance and style to any space in your home. But as beautiful as they might be, this natural stone can quickly become dirty and marred.
This is why we put together a special guide for beginners so they can learn how to clean quartzite countertops and make them look elegant for years.
What you should know before cleaning quartzite
Before starting, you should first know that it is a quick but delicate process. Follow all the steps perfectly, make sure you use the correct products so as not to damage the quartzite, and be successful in your cleaning process.
Quartzite might seem indestructible, but it's not. That's why you should pay attention to it and give it the necessary maintenance.
At Fresh Home Cleaning we are experts in delicate and difficult cleaning. Call us at 301-979-7554
What cleaning products should I use to clean quartzite countertops?
To clean your quartzite countertops, it is best to use non-abrasive cleaning products, since they will avoid permanently damaging the material. We know it looks like a solid and indestructible stone, but it is not! To extend its life, use low pH cleaners applied with a soft cloth or non-abrasive sponge.
On the other hand, you can use natural products made especially for natural stones. But if what you are looking for is to quickly clean up a spill or stain that has just happened, you can always resort to soap and water without fear.
Whether the natural product you want to buy is correct will depend on the type of quartzite you have in your house. There is a wide range of stone types, and each one will affect you differently.
You can check our post: USING ECO-FRIENDLY CLEANING PRODUCTS TO MAKE YOUR CLEANING ROUTINE MORE GREEN!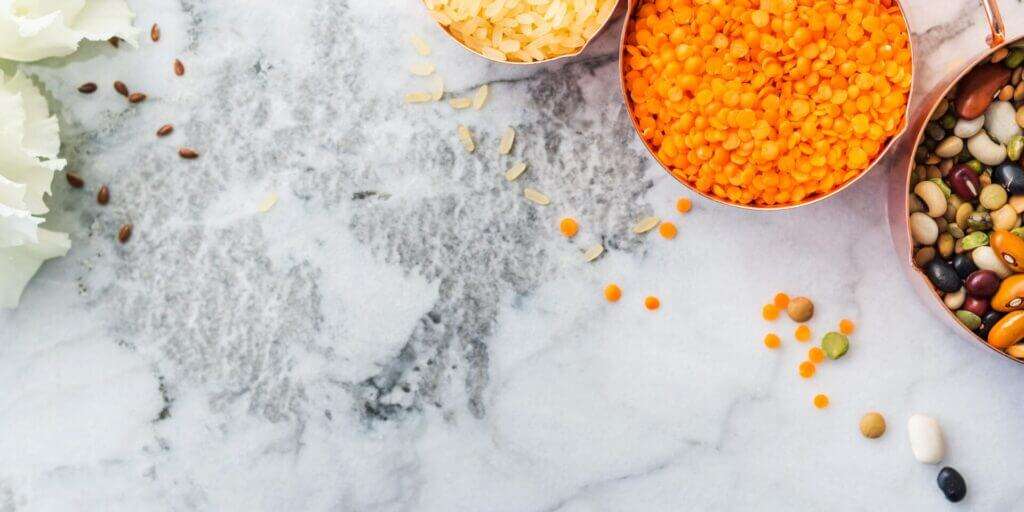 Attention! How not to harm it
Abrasive sponges, bleach, ammonia, and acid-based cleaners. Please do not use these products! They could permanently damage your quartzite countertops, generating scratches or opacities, sometimes even strange textures.
What is the difference between quartz and quartzite?
Many people do not know this, and it is important to keep it in mind when cleaning: quartz is not the same as quartzite.
While quartz is a stone that is made from natural quartz extracted from the earth and ground together with polymer resins intervened by human labor, quartzite is a stone that is naturally made underground, very similar to marble. Quartzite is created underground when sand is exposed to high temperatures and a lot of pressure. The grains crystallize, generating a series of interlocking crystallized grains, which together create a very hard and strong stone.
Quartzite can come in various shapes and colors. From the common one similar to marble, with more sober and dark colors, to more striking colors such as pink or even red. Although both quartz and quartzite seem like strong and indestructible materials, proper care is important to extend their useful life and keep them beautiful in your home. Fresh Home Cleaning tells you how to clean both of them perfectly!
How to clean quartz countertops
Quartz is resistant and does not require a great deal of cleaning. To learn how to clean quartz countertops, the one thing you should always keep in mind is to avoid tough scratches, chipping, or stains. But beyond that, to clean the quartz you will only need dish soap, warm water, nonabrasive glass cleaner, microfiber cloths, and nonabrasive sponges.
If you use these products and clean your quartz countertops daily, you will have no more problems with maintaining their beauty. With a quick wipe, using the rag in circles, it will look fantastic.
How to clean quartzite countertop
Yes, it is a strong stone and resists many things. But also its porous nature makes it very susceptible to stains such as tomato sauce and wine. For this reason, learning how to clean quartzite countertop and give them a good cleaning and annual sealing is necessary to keep your quartzite countertops in perfect condition.
To seal your quartzite countertops, you should first decide whether you'll use a topical stone sealer made from polyurethanes, natural wax, or acrylics, which are more likely to wear out faster. Or, another option is to use a more penetrating seal, made of silicones and other materials that repel liquids.
Whichever sealer you decide to use, you should spray it all over your quartzite countertops and let it dry. It is essential for a good result that you have previously reviewed the product label, so you will use it depending on its particular instructions. While the sealant is drying, open the windows and let it air out, as they are intoxicating vapors.
How to maintain its cleanliness
Once the sealing process is completed, maintaining its cleanliness is an easy task. Here you have some tips from our professional cleaning services staff:
Give your quartzite countertops a daily wipe with a microfiber cloth and soap.
When stains inevitably happen, be sure to clean them as quickly as possible.
For difficult-to-remove stains, use a commercial poultice or a baking soda and water paste. Put a thick layer of the solution on the stain, wrap it in a plastic bag, and leave it like that for a day or two. Clean, and if you consider it necessary, repeat.
Prevention is the key: be aware of possible spills before they happen, use cup holders, and always have a cloth and detergent on hand to clean
FAQs
What is the best way to clean quartzite countertops?
The best way to clean quartzite countertops is by using a soft cloth or sponge, warm water, and mild detergent.
Can I use bleach or acidic cleaners on quartzite countertops?
No, bleach or acidic cleaners should not be used on quartzite countertops as they can damage the surface.
How often should I clean my quartzite countertops?
Quartzite countertops should be cleaned daily to prevent the buildup of dirt and grime.
Is it necessary to seal quartzite countertops?
Yes, quartzite countertops should be sealed at least once a year to protect the surface from staining and etching.
Can Fresh Home Cleaning provide professional cleaning services for quartzite countertops?
Yes, Fresh Home Cleaning specializes in providing high-quality cleaning services to homeowners, including the cleaning of quartzite and other types of countertops. They use only the best cleaning products and equipment to ensure the best results.
In summary…
A properly sealed quartzite countertop can be cleaned with a mixture of dish soap and water, but stubborn stains may require more effort. At Fresh Home Cleaning we've delivered you our tips and tricks to learn how to clean quartzite countertops and how to seal them, treat difficult stains and maintain their cleanliness.
And there you have it! You are now fully equipped with the tools and knowledge to keep your quartzite countertops looking as good as new for years to come. But if all this talk of scrubbing and sealing has left you feeling overwhelmed, just remember that Fresh Home Cleaning is always here to help. We'll take care of the cleaning so you can sit back, relax, and enjoy your spotless kitchen worry-free.