Top 10 ways to clean your windows in just some simple steps!
Our window cleaning step-by-step guide will teach you exactly how to keep them brand new. From choosing the right products and tools to avoiding common mistakes – here is everything you need to know!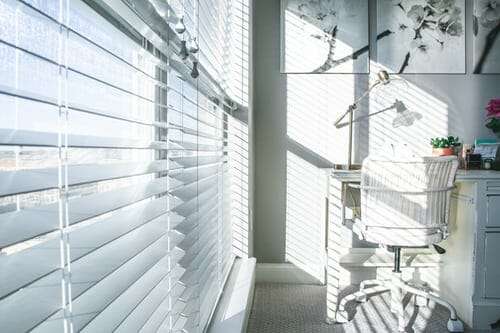 What's the right time to clean your windows?
We all know there's much more to be worried about than the cleaning of the windows, but we advise you to do it at least once in a while. Besides, the longer you take to clean your windows, the more difficult it will be to remove the stains properly.
Fresh Home Cleaning recommends that you clean your windows from the outside twice a year minimum. The tricky part comes with the inside part, that's when you have to be more careful and clean them every two or three months, to say the least.
STEP 1
The first thing you should do before cleaning your windows from the inside is remove any window coverings. This includes throwing those drapes in the wash or wiping that pull-down shade to get rid of all dust accumulated on it. In this sense, you will make sure there won't be anything getting stuck during the cleaning process!
STEP 2
Cloth the dust away immediately to avoid making a mess when you wet the windows. Don't forget to clean the frames too! You can use a dust cloth or microfiber towel to clean the dry window surface, and just like that, all dirt will be blown away.
STEP 3
If you want to clean your windows properly, don't forget about cleaning the frames! Make sure all of it it's done properly. Check the edges and corners to avoid leaving water marks when it rains.
STEP 4
For those of you who are looking to save money on your window cleaning routine, Fresh Home Cleaning recommends making your cleaning solution on your own. All it takes is a spoonful or two of vinegar mixed with a tablespoon of dish soap! Top off adding around 3 cups of water if needed!
Now there is no need to spend tons on cleaning products! Besides, homemade cleaners are less likely to damage surfaces.
STEP 5
With the mixture of vinegar and dish soap, all you have to do is spread it over your window surface with a microfiber cloth or newspaper (not paper towels!). We must make an "S" shape so our product reaches every inch through this process.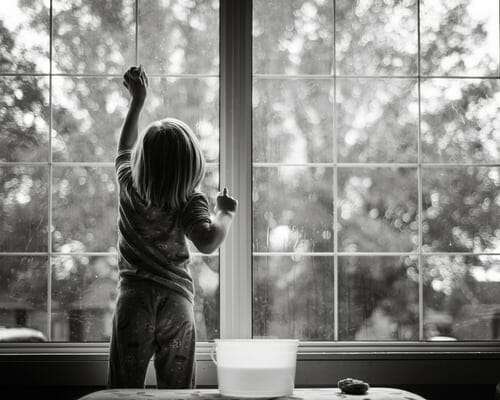 STEP 6
Last but not least, use a squeegee to remove the excess of water and cleaning products. It will prevent your windows from scratching so our piece of advice is to invest in a good one!
At Fresh Home Cleaning we strive to provide our clients not only with the best cleaning services but also with useful tips to help them clean and organize their home! Our team of experts will work hard on your behalf. Give us a call and we'll get started right away.
See more cleaning guides
A short guide to learn how to deep clean your kids room
How to clean a mattress perfectly in 8 simple steps
World Book Day 2023: How to clean your home library
How To Clean Upholstered Dining Chairs: An Expert's Guide
How to clean stainless steel appliances like a professional
How to clean blinds and curtains: A Specialist's Guide
How to Clean Matte Painted Walls from Top to Bottom
How to Clean Prefinished Hardwood Floors: The Definitive Guide
How to clean quartzite countertops: a beginner's guide
How to clean your couch and make it look brand new!
How to Remove Grout for a Flawless Tile Refinishing Project
How to clean your walls the right way: Tips, Tricks, and Much More!
How to clean your desk and Maintain a Healthy Work Environment
How to clean fast and efficiently every part of your house
How to clean your fridge in 43 easy steps
Mastering the Art of Cleaning Carpet on Stairs: A Step-by-Step Guide
How To Clean Kitchen Cabinets In Just A Few Steps
Learn how to get rid of mold in your house to keep it fresh and clean
Cleaning Electronics 101: Everything You Need to Know
Best clean bathroom ideas: How to clean the bathroom step by step!
DIY Carpet Restoration: How to Fix Matted Fibers Like a Pro