Eventually, you'll have to clean and disinfect your bed
You know that feeling when you crawl into bed after a long day, and all you want to do is relax? But before you can get comfortable, you notice that your mattress is stained and full of dust mites? Ugh. Nobody wants to deal with that, and that's exactly why keeping a clean and fresh mattress is so important for your peace of mind.
In this blog post, our staff at Fresh Home Cleaning is going to show you how to clean a mattress perfectly in just 8 simple steps. So read on and get ready for a clean and stain-free bed!
1) Organize your cleaning supplies
Before putting your hands on the matter, it is recommended that you organize yourself well and group all the cleaning products that you will need so that you finish the task more quickly. Here is a list of the essentials:
A vacuum with an upholstery attachment.
An enzyme cleaner or dish soap.
Laundry detergent.
Baking soda.
Microfiber cloths.
2) Laundry time: wash all the bedding!
Of course, the next step is logically to remove all the bedding (sheets, padding, pillows, etc.) and put them in the washing machine while you continue with cleaning your mattress.
3) Vacuum the mattress
Take your vacuum cleaner and use it throughout the mattress. Do not leave any sector without vacuuming! Note that the corners and under the mattress are the dustiest parts, so you should vacuum the mattress there with special care.
4) Remove stains
The most complicated step has arrived, but yet the most important when cleaning your mattress: removing stains. Never soak or remove stains from your mattress by directly applying water to it. This can damage it or make the stain even worse. Do this step very carefully!
Using a trusted stain remover, dab it on a white microfiber cloth, then pat the stain with it. Then, in another cloth put cold water and without soaking the mattress, pat it against the stain to remove the cleaner little by little. You will see how the stain disappears, you just have to be patient.
5) Baking soda all over the place
Putting your mattress outside in the sun is a great way to air it out and get rid of all the bacteria. But if you can't do this, baking soda will do. Sprinkle a layer all over the mattress and let it rest for several hours (if you can somehow leave it overnight, even better). In this way, all the bacteria will be absorbed with its acid, eliminating any type of undesirable odor.
Meanwhile, you can open a window or turn on the fan so you let the sun pass through and ventilate your entire bedroom well. Did you know that sunlight can help you kill mold and bacteria?
6) Vacuum the mattress…again!
To remove the baking soda, now take care of vacuuming the entire surface of your mattress again.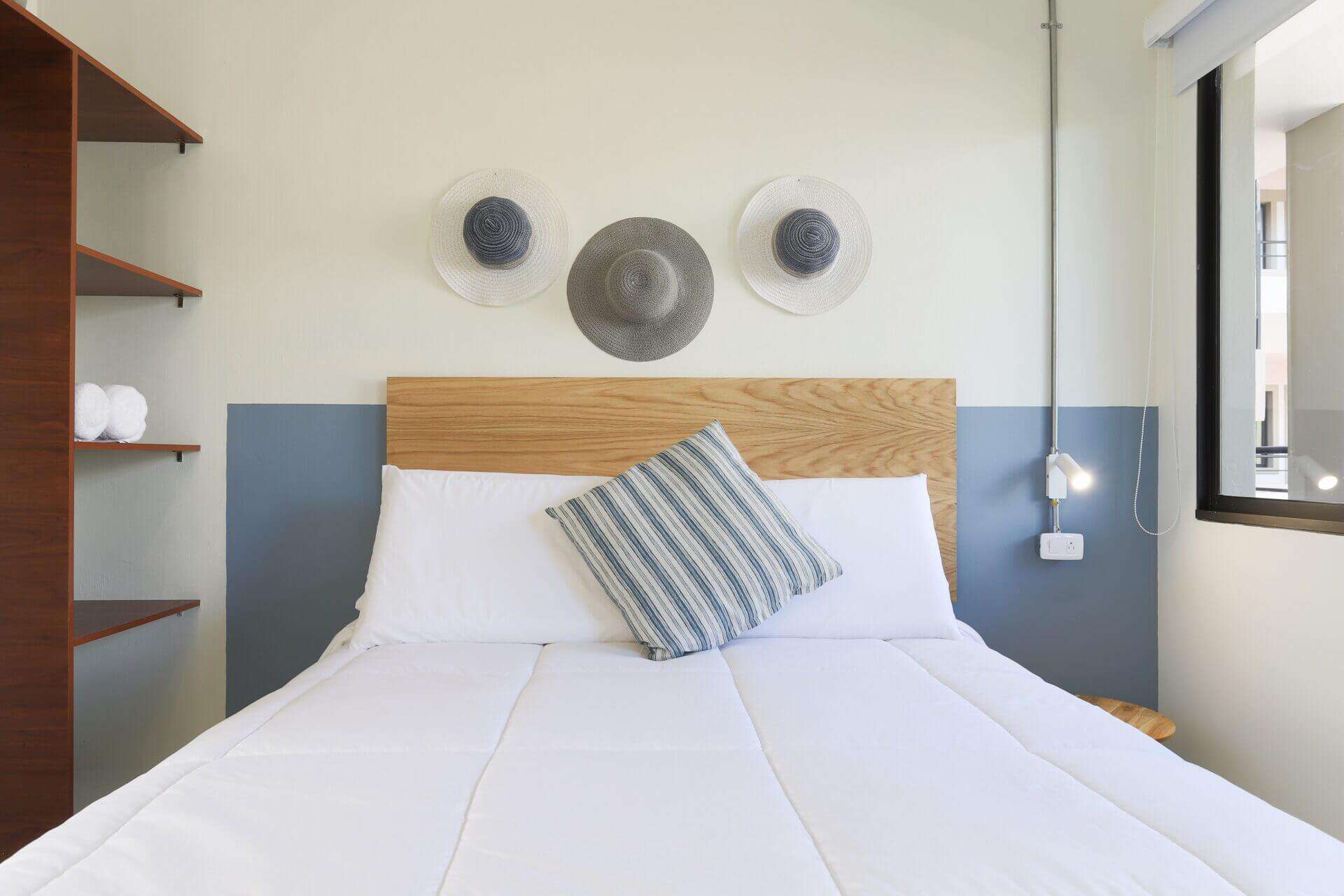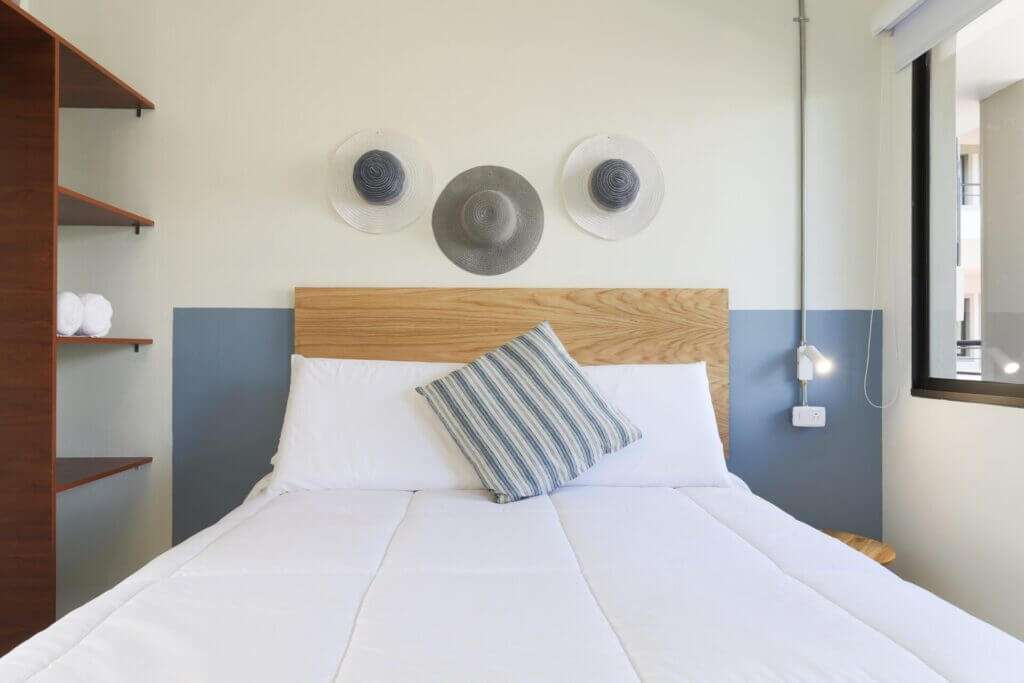 7) Don't forget to flip the mattress
Once you are done with the process of cleaning your mattress on one side, turn it over and start again! Repeat steps 4, 5 and 6 to leave it flawless without stains or dirt.
Flipping the mattress is something that people do on a regular basis, depending on when they feel like it's time to do it. The most recommended thing is that it be done every three months, but always check the instructions of your mattress when buying it, which will indicate the best option for yours.
8) Protect it from stains and dangers
A plastic protector after cleaning is finished will secure your mattress from future stains or bacteria. But beware! Do not leave it for a long time, and change it often so as not to generate new odors and mold.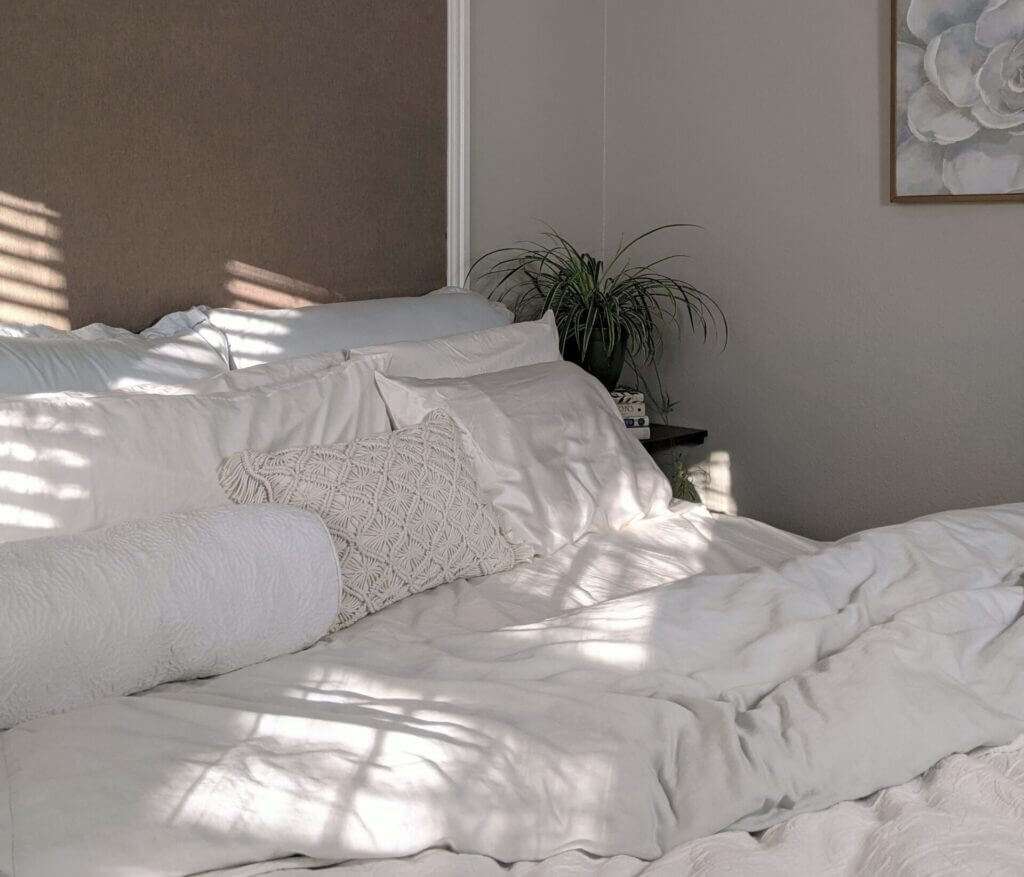 FAQs:
Q: Why is it important to clean your mattress?
A: Over time, mattresses can accumulate dust mites, allergens, and even bacteria. Cleaning your mattress can help eliminate these issues and improve your overall sleep hygiene.
Q: How often should you clean your mattress?
A: It's recommended to clean your mattress at least twice a year. However, if you have allergies or respiratory issues, you may want to consider cleaning it more frequently.
Q: Can you use a regular vacuum to clean your mattress?
A: Yes, using a vacuum with a HEPA filter is a great way to remove dust and other particles from your mattress. Be sure to vacuum both sides of the mattress and pay extra attention to seams and crevices.
Q: What are some natural cleaning solutions you can use on your mattress?
A: Baking soda and vinegar are two great natural options for cleaning your mattress. You can sprinkle baking soda over the mattress and let it sit for a few hours before vacuuming it up. Vinegar can be used to spot-clean any stains on the mattress.
Q: Can a professional cleaning service clean your mattress for you?
A: Yes, professional cleaning services like Fresh Home Cleaning offer mattress cleaning as part of their services. We use specialized equipment and cleaning solutions to deep clean your mattress and improve its overall hygiene.
Has our guide helped you to learn how to clean a mattress? Looking for a good, deep clean of your bedroom (or any other room in your house)? We highly recommend giving our staff at Fresh Home Cleaning a call. We not only specialize in mattress cleaning, but also offer comprehensive services that will have your bedroom looking and smelling great in no time.