Make your upholstered dining chairs maintain their elegance.
We know, we know. You love your upholstered chairs. They add a special touch to your table, elegance, and color. But as pretty as they are, they're also hard to keep clean. Well, of course, you can't just put them in your washing machine and that's it. They require another type of cleaning process, a little more complex.
But don't worry, at Fresh Home Cleaning we will teach you how to clean your upholstered dining chairs so that they look spectacular in your living room or kitchen. Keep reading with us!
How often should I clean my upholstered chairs?
Like everything, it will depend on how much you use them and in what condition they are. If they are used daily, and that use is already notable, we recommend cleaning them every three months with the change of season. If, on the other hand, you use them sparingly, once a year will be fine.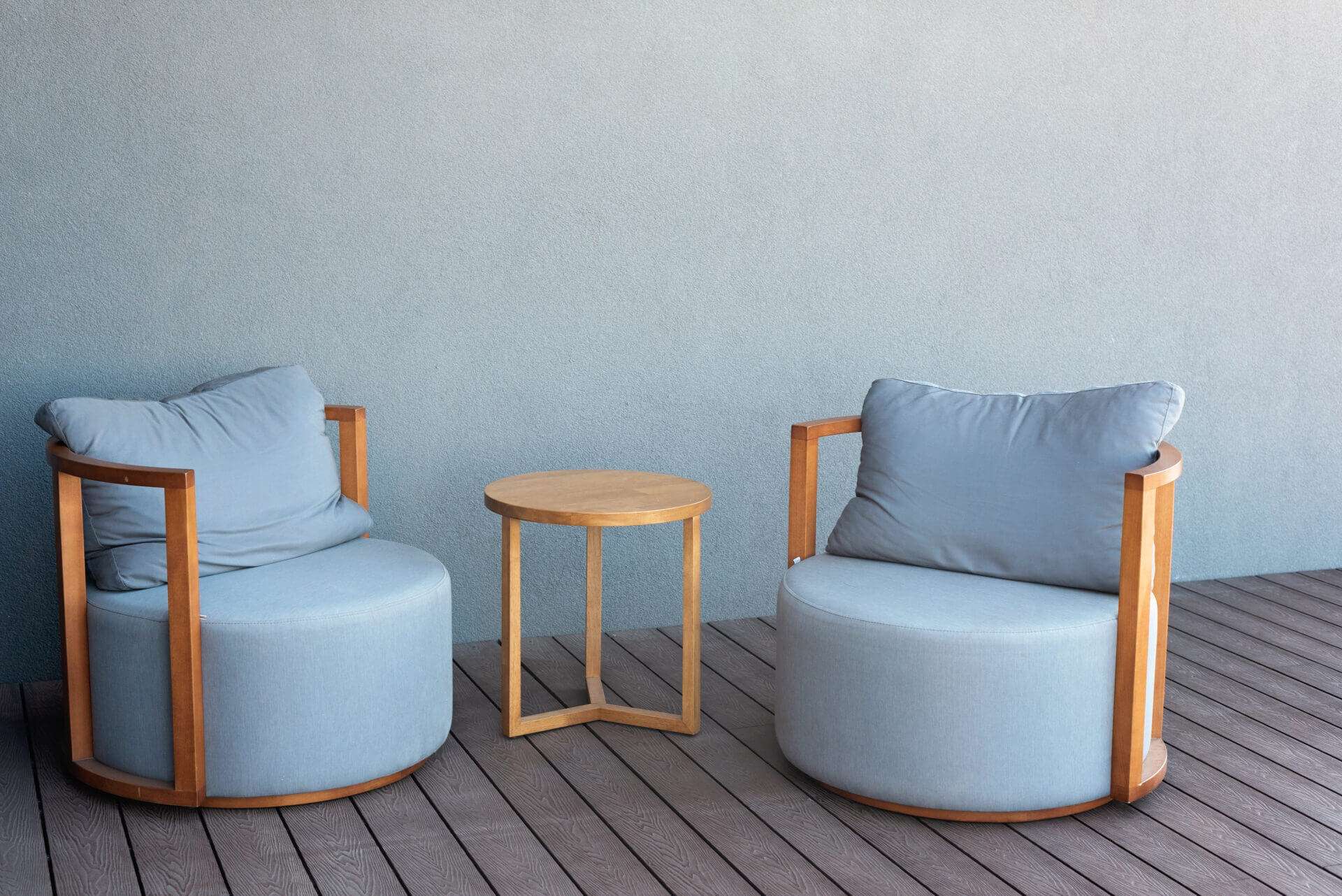 Must have list:
Vacuum
Warm water
Gentle dish or laundry detergent
Washcloths
Hydrogen peroxide (3%), white vinegar, or store-bought spot treatment for stains
A soft brush
Fans
Start by vacuuming
The first thing you should do in the process of cleaning upholstered chairs is to vacuum them. In this way, the first layer of dust and dirt will easily come out and it will loosen the occasional stain. You can use the upholstery attachment of your vacuum cleaner, and if you don't have it, with the brush attachment you will be fine. Now, from the top to the bottom of the chair, vacuum very carefully, in circles, and patiently, from one side to the other.
DIY a cleaner solution
It's always best to use your homemade cleaning products, so you know you won't damage the upholstery. In a large bowl, mix warm water with a teaspoon of mild laundry or dish detergent. We'll be back with that mixture, but first, clean the tough stains.
Cleaning hard to remove stains
Lots of things can fall on your chairs, especially if you use them daily for family dinners. To remove them, you can use either a store-bought stain spot treatment, or you can make your own with 3% hydrogen peroxide or white vinegar. Dip a clean, dry rag into the mixture, and gently run it in circles over each of the upholstery stains. Let it sit for 10 minutes while you continue with what comes next.
Now it's time to clean up!
Now yes, use the mixture you made before of warm water and dish soap and submerge it in water. Drain and then apply it to the entire surface of your chairs. Make sure that the upholstery does not fill with water, it should only be damp. Then, carefully, test whether the chairs need more mix or not.
Now, with a soft-bristled brush, go over all the chairs to remove the cleaning mixture. If you happen to have a steam vacuum, now is the perfect time to use it.
Last but not least…
Once you have completed all the previous steps, with care and a lot of patience, now only the final stretch remains. You're close, don't loosen up!
Grab a clean cloth and soak it in warm water, now wring it out until it's just damp. Using that, pass it with small touches all over the upholstery of your chairs. Repeat the process as many times as necessary, until no foam comes out and they are completely free of cleaning solution.
You must let it dry perfectly before using them again. For that, place the chairs in a room with open windows and a fan on. This way you will prevent dust from sticking to them again and having a musty smell. Another option is to leave them outdoors, but remember, they should always be in the shade. The sun can be very damaging to your upholstery.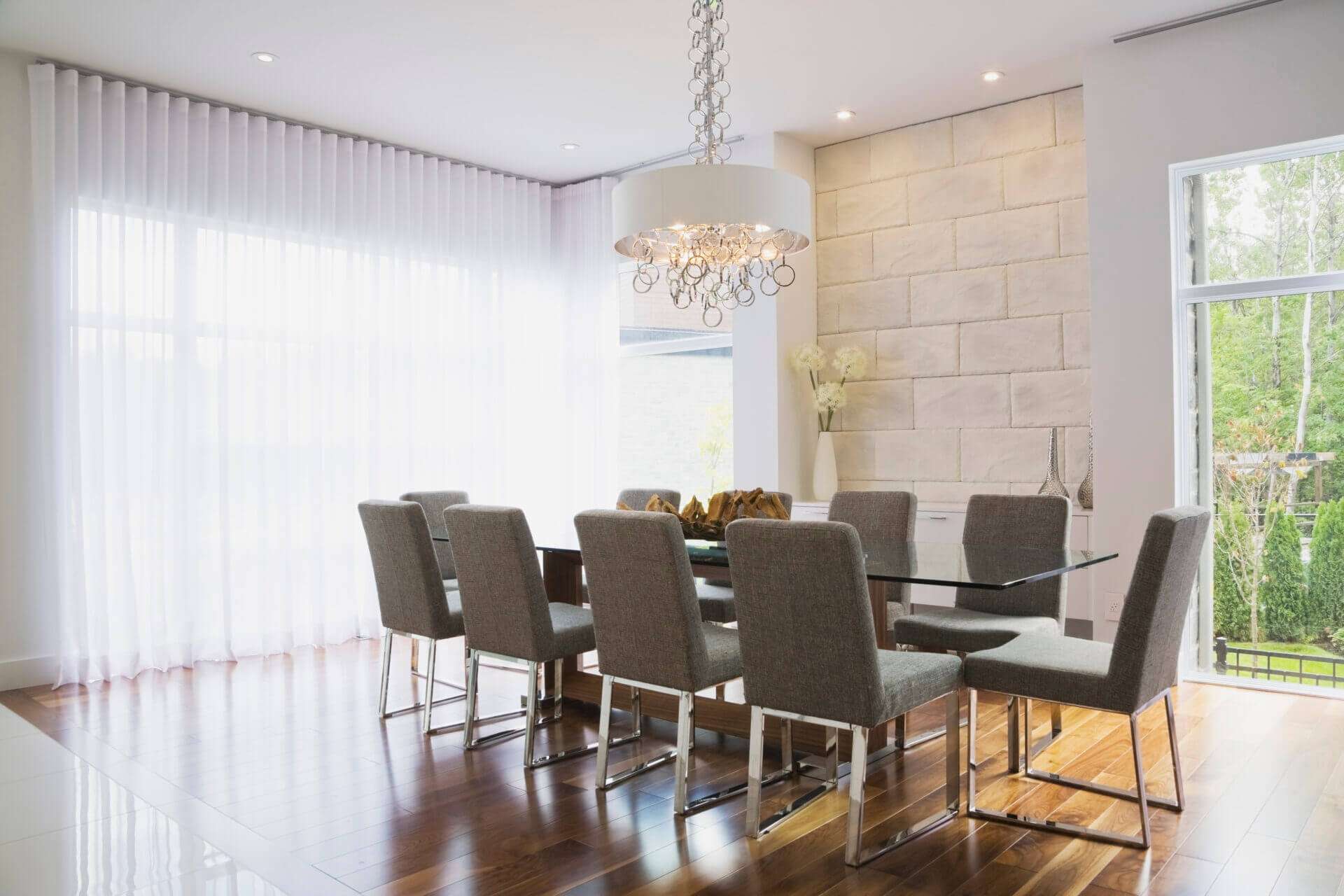 FAQs
What are the steps for cleaning upholstered dining chairs?
The steps for cleaning upholstered dining chairs include vacuuming, spot cleaning, shampooing, and allowing them to dry.
What cleaning products should be used for cleaning upholstered chairs?
Eco-friendly and non-toxic cleaning solutions should be used for cleaning upholstered chairs to ensure the safety of children and pets.
How often should upholstered dining chairs be cleaned?
Upholstered dining chairs should be cleaned at least once every six months or as needed, depending on how frequently they are used.
Can I clean my upholstered dining chairs myself or should I hire a professional?
While it is possible to clean upholstered dining chairs yourself, hiring a professional cleaning company like Fresh Home Cleaning can ensure that the job is done thoroughly and efficiently.
Why is it important to keep upholstered dining chairs clean?
Keeping upholstered dining chairs clean is important to maintain their appearance, prevent stains and odors, and ensure the health and safety of those who use them.
This has been our guide to learning how to clean upholstered dining chairs made by our cleaning experts at Fresh Home Cleaning. If you need someone to give you a hand, or you want to save time and money cleaning your house, do not hesitate to contact us.
See more cleaning guides
A short guide to learn how to deep clean your kids room
How to clean a mattress perfectly in 8 simple steps
World Book Day 2023: How to clean your home library
How to clean stainless steel appliances like a professional
How to clean blinds and curtains: A Specialist's Guide
How to Clean Matte Painted Walls from Top to Bottom
How to Clean Prefinished Hardwood Floors: The Definitive Guide
How to clean quartzite countertops: a beginner's guide
How to clean your couch and make it look brand new!
How to Remove Grout for a Flawless Tile Refinishing Project
How to clean your walls the right way: Tips, Tricks, and Much More!
How to clean your desk and Maintain a Healthy Work Environment
How to clean fast and efficiently every part of your house
How to clean your windows? A Step By Step Guide!
How to clean your fridge in 43 easy steps
Mastering the Art of Cleaning Carpet on Stairs: A Step-by-Step Guide
How To Clean Kitchen Cabinets In Just A Few Steps
Learn how to get rid of mold in your house to keep it fresh and clean
Cleaning Electronics 101: Everything You Need to Know
Best clean bathroom ideas: How to clean the bathroom step by step!
DIY Carpet Restoration: How to Fix Matted Fibers Like a Pro